Facing DWI Charges in Houston, TX?
If you were arrested for a DWI related crime in the Houston, TX area, contact the Law Offices of Tad Nelson & Associates immediately at 713-802-1631.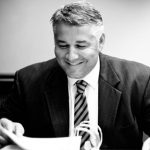 Attorneys Tad Nelson¹ & Amber Spurlock¹ approach DWI as a specialty area of criminal law and have earned a wealth of credentials that are based on DWI & DUI as a niche area of criminal law deserving advanced education.
Harris County, TX based DWI attorney Tad Nelson is Board Certified® in Criminal Law, a distinction realized by fewer that 10% of the defense lawyers practicing in Texas today.
Both attorneys are leading ACS/CHAL lawyer-scientists which ensures that you'll have the experience you'll need in your corner to give you the best chance of winning in the court of law. Get the help you need.
Facing criminal charges related to Driving While Intoxicated?
Call 713-802-1631 for help.
Serving The Greater Houston Area
We're A Full Service Houston Criminal Law Firm
Houston, TX Judicial & Civil Resources