Looking for an experienced Houston DWI Attorney?
Call The Law Offices of Tad Nelson & Associates Immediately!
Get To Know Attorney Tad Nelson
If you or a loved one were accused of drunk driving, and you're looking to retain an experienced DWI lawyer in the Greater Houston area to represent you in Harris County, Galveston County, or surrounding counties, contact attorney Tad Nelson immediately.
Attorney Tad A. Nelson is a nationally known charismatic advocate of the people. As a respected attorney & legal mind, he has appeared on CNN and FOX on numerous occasions to share his opinions on the legal issues of the day.
Tad is so much more than just form; Tad's career is built on substance. The pillars of that substance has been his thirst for knowledge and education which has led to respect gained from his colleagues, and earned from his clients.
There are numerous consequences associated with DWI convictions. You'll need experienced professional help to beat the charge and/or to avoid the most serious criminal penalties that apply to DWI cases. Contact us or call 281-280-0100 for your case review.
By The Numbers
Percentage of Happy Clients
Why Choose The Law Office of Tad Nelson & Associates?
A Reputation For Excellence
We are known by prosecutors as assertive DWI attorneys who fight for our clients to ensure their rights are protected and that they are treated fairly. Our aggressive approach to drunk driving & DUI cases has led to many favorable results from our clients, from dismissal of the charges to reduced charges and sentences.
A Cutting Edge Houston Attorney for DWI Cases
Houston DWI Attorney Tad A. Nelson has created a very unique 21st century law firm. Finally somebody has combined all the facets of a effect Driving While Intoxicated defense. In the past many firms would offer a keen understanding of law and order, but to complete his firm, Tad Nelson added a very important third piece; SCIENCE.
"A STRONG DWI Defense From 3 Fronts"
In DWI defense litigation, all 3 facets are equally important when it comes to defending clients charged with serious alcohol offenses. When a law firm only offers law and order they are accepting only two-thirds of their responsibility and neglecting that which is most crucial to your ultimate defense; The scientific nature of evidence as the burden of proof carried by the prosecution.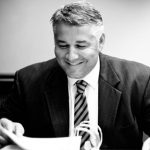 Led by firm founder & Houston DWI attorney Tad Nelson who has more than 27 years of criminal law experience, our team of dedicated DWI defense focused lawyers work hard to reach the best possible outcomes for our clients.
Although we have offices in Houston and Galveston, our main office is in League City which is where we meet most of our Clear Lake and southeast Houston clients.
Even if you think your case is impossible, we might be able to provide a reasonable solution for you. Sometimes, this can involve taking a case to trial where we're able to articulate our arguments better and can present our case to a jury. As a former assistant district attorney in his first few years as a lawyer, Mr. Nelson provides our team with insights into how to effectively defend our clients against strategies used by prosecuting attorneys in Harris County, Galveston County, and in surrounding jurisdictions.

Your Local Houston ACS/CHAL Lawyer-Scientist
You'll Need A Lawyer That Understands DWI Law, THE SCIENCE, & You!
THE SCIENCE IS ALL THAT MATTERS!
Understanding The Legal Climate in Texas
Texas DWI Overview
DWI offenses in the state of Texas can fall under a number of different categories, for a number of different reasons, each of which, have their own delicate set of circumstances. In the Texas DWI Overview section of our website you'll be able to review information related to serious DWI offenses involving loss of human life, womens' issues, and more.
If you're serious about fighting the state's claim that you were operating a motor vehicle while allegedly intoxicated, few are better suited and best qualified to fight the charge than the Houston DWI attorneys of the Law Offices of Tad Nelson & Associates. Whether you were arrested in Clear Lake, Galveston, or League City, we have nearby offices and invite you to reach to us by calling 281-280-0100.
Frequently Asked Questions
Contact Our DWI Defense Team
If you're interested in meeting with us at our Houston office location, the map, phone number and driving directions are below. Thank you from The Law Offices of Tad Nelson & Associates.
The Law Office of Tad Nelson & Associates • 1221 Studewood St • Houston, TX 77008
PHONE: 713-802-1631
Houston • Galveston • Clear Lake • League City