Established in 1995, the National College of DUI Defense® (NCDD) is an organization focused on furthering the education and improvement of DWI lawyers nationally. The NCDD is dedicated to the idea of justice via the use of knowledge as it relates to DUI, DWI, and other related criminal offenses.
The NCDD is certified by the American Bar Association (ABA) as the sole body for awarding "Specialist" certifications to DWI lawyers.
DUI-DWI Defense: A Specialty Area of Law
A non-profit corporation, the NCDD is also a strong advocate of educating the public about the special nature of criminal offenses involving drugs, alcohol, and the component of biochemical testing which targets intoxicants.
Texas Lawyers Tad Nelson (Link To NCDD Profile) & Amber Spurlock (Link to NCDD Profile) are General Members & Graduates of the NCDD.
What Having a NCDD DWI Lawyer Means To You
Securing legal representation by a DWI lawyer with skill, experience, and an advanced set of tools to aide in defense litigation is highly beneficial if your life is on the line on the basis of a mere accusation of driving while "allegedly" intoxicated.
Police are trained to assume that everything you say is a lie. This means that no matter what you tell the officer, be it that you're on medication, ill, or have other physical conditions/chemical imbalances, an arrest for DWI may result leading to criminal charges, jail, and a court date in which you'll be given the opportunity to clear your good name.
At this point, having the right DWI lawyer at the frontline is paramount.
Due to the complicated processes involved with prudent chemistry practices, its safe to assume that any DWI charge can be challenged on the basis of an individual's physiology, mental state, health, or existing/periodic medical condition. This reigns true even more when considering female biochemistry in relation to DWI allegations.
Illness is not a crime and an officer's opinion is not the law.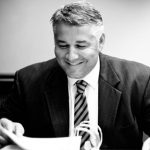 Representation by NCDD graduate DWI lawyers must be taken to mean that we've an extensive record of trying DWI cases, executing pretrial litigation strategies, and a broad knowledge of the chemical process involved with proving that a person was willfully chemically intoxicated, or not, as well as the courtroom experience to effectively argue our position coupled with our credibility.
Having an NCDD graduate attorney who is also certified as a lawyer/scientist that holds a Board Certification from the State of Texas' Texas Board of Legal Specialization in criminal law, means you're represented by one the best qualified DWI defense lawyers in the Houston-Galveston region.
If you need to contact the Law Offices of Tad Nelson & Associates for any reason, click here for information about our office locations and phone number(s).
We're Members of The National College of DUI Defense®
The Law Offices of Tad Nelson & Associates