Your Rights & the Criminal Justice System
If you've been arrested or accused of a crime you're probably frightened and concerned about your future. The Law Offices of Tad Nelson & Associates are on your side and are here to help you with your DWI defense.
Houston DWI lawyer Tad Nelson is committed to defending your rights and will use all available means to ensure a fair process. We will work with you to help you understand and defend your constitutional rights.
To understand and protect your rights, call today for an appointment with leading DWI defense attorney Tad Nelson!
Learn More: Drivers' Rights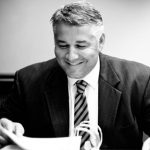 The Law Offices of Tad Nelson & Associates provides clients with information regarding citizen's rights during police questioning, the key rights of criminal defendants in the courtroom, and the constitutional rights of those who are convicted.
The Law Offices of Tad Nelson & Associates believes that everyone should be aware of his or her rights. If you are being questions, remain silent. Do not answer any initial questions asked by the police and politely ask for your lawyer.
We advise all clients to remain silent regarding their suspected criminal involvement when contacted by law enforcement, media, or any other source.
It is natural to believe that you can convince someone of your innocence or talk your way out of the situation. Stress, exhaustion, and pressure will prevail. In most cases, speaking directly with law enforcement agents will hinder your ability to present the best possible defense.
It is important to not wave your Miranda rights.
The Miranda Warning
As a result of Miranda v. Arizona (1966), police must tell anyone before questioning his or her four key rights:
You have the right to remain silent.
Anything you say can and will be used against you in a court of law.
You have the right to an attorney.
If you cannot afford an attorney, one will be appointed for you.
Any remark whether a statement or confession made without an officer first reading the Miranda warning will be presumed to be involuntary and cannot be used against the suspect. However, Miranda only applies to questions the police ask you. It does not apply with you voluntarily say things to the police.
If you are concerned about protecting your rights please contact Houston DWI attorney Tad Nelson. The Law Offices of Tad Nelson & Associates work intensely to defend the rights of the accused.
Once we are retained as your lawyer, we take an aggressive stance to defend your case. Do not speak to any authority regarding your case without your lawyer present.
From The Moment You Call – We Begin Defending Your Rights!
Major Credit Cards Accepted – Evening, Weekend, and Off-Site Appointments Available.
Know Your Rights
The Law Offices of Tad Nelson & Associates