Tips for Avoiding a DWI in Houston, TX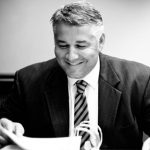 When you go out to a party or bar, you should always have a plan in mind regarding how to get home. Failure to do so puts you at risk of drinking and driving, even when you don't intend to.
Attorney Tad Nelson has these tips to offer regarding how to get home from a party without driving drunk. Choose any of the following options and you're sure to find yourself having a great evening free from risks.
Don't drink. For some people, this is a lot easier said than done. But if you have enough willpower to be around people who are drinking without drinking yourself, you may be surprised what a good time you can have. Sometimes it will help to carry a cup of cola or juice to help reduce temptation.
Stay sober. If you want to enjoy a drink, but are sure you can do so without having it turn into a few drinks, then go ahead. Having one or two drinks throughout the course of an evening will intoxicate you -just be sure you give yourself an hour or two before you drive. If you still get stopped after only one drink, your lawyer will likely be able to provide you with a very strong drunk driving defense in Houston, Texas.
Take a walk. If you don't live too far from the bar or the party, why not walk home? Even if you drove there, you can always get your car the next morning. Plus, the exercise is good for your heart.
Call a friend. Ask him or her to be your designated driver. Even if you call in the middle of the night, if you explain your situation, many good friends will still come and help you out. Just remember to always return the favor.
Call a cab. You may be worried about the money it takes to get home, but it will always be cheaper than the cost of being charged with drunk driving and having to hire a DWI defense attorney.
If anything does happen and you find yourself in need of the services of a law that has vast experienced fighting DWI charges in court, contact The Law Offices of Tad Nelson & Associates at 281-280-0100 to schedule your free initial consultation.
DWI Prevention Tips
The Law Offices of Tad Nelson & Associates