Ft. Bend County Resources
We Defend People Arrested in Fort Bend County!
Need A Seasoned DWI Attorney For Your Ft. Bend Case?
Contact Lawyer Tad Nelson for Help at 281-280-0100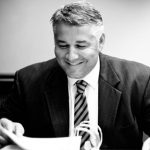 If you're facing criminal charges for drunk driving in Fort Bend County, Texas, the Law Offices of Tad Nelson & Associates will provide an aggressive defense, and will work to ensure that your Texas Driver's License isn't suspended.
If the State of Texas forces the issue of Drivers License Suspension, which is normally the case with Fort Bend DWI cases, the least we do is to secure an occupational license so you can maintain your livelihood in lieu of resolving the matter in court.
Whether the defendant was arrested in Sugar Land, Cinco Ranch, Houston, Pearland, Stafford, Sienna Plantation, or in any other locality in Fort Bend County, attorney Tad Nelson is ready to bring the resources of our law firm to your aide.
Service Areas
Since 1992 We've Provided Effective Legal Defense to Our Clients in Fort Bend.
Katy, TX
Missouri City, TX
Cinco Ranch, TX
Sugar Land, TX
Richmond, TX
Rosenburg, TX
Pearland, TX
Arcola, TX
Pecan Grove, TX
Greatwood, TX
Stafford, TX
Fresno, TX
Usually, when a person is arrested for the 1st time, they panic, and make the wrong decisions. In other cases, when a person who has been arrested before is arrested again, they feel that all hope is lost. We here at the Law Offices of Tad Nelson & Associates stand behind our clients with our experience, hard earned certifications, credentials, and our name.
When the Fort Bend County District Attorney's office catches wind that the Law Offices of Tad Nelson & Associates is working on your case, they'll take the situation seriously, and will work to avoid a courtroom confrontation with our legal team in the event their is a problem with their scientific evidence, which oftentimes is the case. If you have question about how we can help you, call us at 281-280-0100.
A Highly Trained, Experienced Defense Team
Members of the National College of DUI Defense
Both attorneys Tad Nelson & Amber Spurlock are respected members of the National College of DUI Defense, an organization whose foundation is based on a dedication to improving the criminal defense bar (as it relates to DWI & DUI cases).
The leadership, and highly esteemed defense lawyers who make up the NCDD, view DUI/DWI defense as a specialty area of law which, based on the scientific nature of 90-100% of DWI cases, seems rightfully so.
ACS/CHAL Lawyer-Scientists
Both attorneys on our legal team are ACS/CHAL Lawyer-Scientists, and probably taught the course that the arresting officers, and the district attorney had to take to become certified with DWI detection equipment.
If Brazoria County made a single mistake in any phase of test, evidence collection, storage, timing, temperature, or a number of other variables, you may not be guilty and/or they District Attorney's office may not have a case.
Criminal Justice Resources
Map To The Fort Bend County Justice Center
Fort Bend County Criminal Courts & Criminal Justice Resources
240th District Court
Judge Chad Bridges
Phone: 281-341-8600
268th District Court
Judge Brady G. Elliot
Phone: 281-341-8610
328th District Court
Judge Ronald R. Pope
Phone: 281-341-4406
387th District Court
Judge Brenda G. Mullinix
Phone: 281-238-3290
400th District Court
Judge Maggie Perez-Jaramillo
Phone: 281-341-4422
434th District Court
Judge James H. Shoemake
Phone: 281-633-7653
Have Questions?
Contact Our Legal Team By Phone or Contact Form
If you're interested in meeting with us at our Houston office location, the map, phone number and driving directions are below. Thank you from The Law Offices of Tad Nelson & Associates.
The Law Office of Tad Nelson & Associates • 1221 Studewood St • Houston, TX 77008
PHONE: 713-802-1631