Charged with Felony DWI in Houston?
Know the truth about your chances to beat the case. Call Tad Nelson.
A felony DWI charge holds similar consequences to other felony crimes, and a conviction will wreak havoc on your life just the same. Persons charged with felony DWI offenses will face fines up to $10,000, prison sentencing guidelines that can go up to 20 years, and a Texas Driver's License suspension that can last up to 2 years.
You will need an experienced and skillful defense attorney on your side if you're in this situation.
At The Law Offices of Tad Nelson & Associates, we fight to minimize criminal consequences for our clients, and apply strong advocacy for case dismissal when appropriate. Our attorneys are familiar with the aggressive tactics used by prosecuting lawyers and the sometimes overreaching tactics of Houston law enforcement officers.
Founding attorney Tad Nelson is Board Certified® in criminal law by the Texas Board of Legal Specialization. He is a former assistant district attorney for Galveston County, and he frequently instructs other criminal defense lawyers throughout the country about effective DWI defense practices that will benefit the accused.
Your defense is our focus. Call our League City, Texas, office at 281-280-0100, or our Houston, Texas office at 713-802-1631 if you need to consult with one the lawyers on our DWI team. You may also contact us online to arrange your initial consultation.
You Have Options To Secure an Effective Defense
We have defended a diverse clientele against felony DWI charges in the Houston area for more than 27 years. Our legal team is respected in the legal community, and we are extensively experienced in all felony DWI matters, including:
It is critical that you exercise your right to remain silent and enlist the services of a knowledgeable and reputable defense attorney immediately. Don't let law enforcement officers or prosecuting attorneys convince you that you have no rights or no chance of an effective and fruitful defense.
Our legal team will defend your rights, examine your case thoroughly, and review the conduct of all parties involved, including arresting officers, to provide you with the best possible defense. We build effective defense strategies on a case-by-case basis, and we will do everything in our power to help you avoid criminal conviction.
Need Helping Fighting Back Against Felony DWI Allegations?
Contact Attorney Tad Nelson As Soon As Possible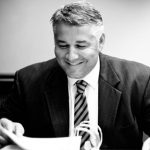 If you're facing criminal charges for a felony DWI offense in Houston or Galveston, we among the best qualified law firms for cases of this nature.
The Law Offices of Tad Nelson & Associates is committed to being the best DWI law firm in Houston and we have a strong record of success.
We take a personal interest cases of our clients and we work tirelessly to help them avoid jail and the other penalties associated with felony DWI convictions.
If you're ready to reach out to an attorney about your case, contact Tad Nelson immediately by calling 281-280-0100.
Attorneys for Felony DWI Cases in Houston
The Law Offices of Tad Nelson & Associates