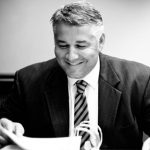 To learn more about these and other DWI consequences, contact our firm and arrange a free initial consultation.
Court-related Consequences
When convicted of DWI in Texas the CONVICTION is FINAL. There is no Deferred adjudication, no Petition for non-disclosure, and certainly no Expunctions. Once convicted it is on your criminal record FOREVER.
JAIL – up to 12 months on a misdemeanor offense; and up to 10 years in The Penitentiary on a first time felony DWI.
Fines – Misdemeanor – up to $4000; – Felonies- up to $10,000.
State surcharges – Misdemeanor – minimum of $1,000 per year for three years, with greater amounts up to $2,000 for multiple offenders or offenders with high (.15) breath test results also up to three years.
Probation periods of up to 2 years on a misdemeanor, and 10 years on a felony. Although probation is not always available in all courts for a first time felony charge; therefore the DEFENDANT may end up in the Penitentiary on a first time felony.
Ignition interlock – the "blow and go device" – will be required on virtually all repeat offenses. This will also be a condition of bond on all defendants with prior convictions as well as a condition of any Occupational license issued.
There will be many conditions of probation that will include reporting to a probation officer, taking a 24 hour DWI, attending a presentation by the Mothers Against Drunk Drivers, probation fees, etc, etc. Pretty much anything else the Judge decides.
DWI is the only motor vehicle offense that is reported to the State Criminal Database (TCIC) and the National Criminal Database (NCIC). The NCIC is kept by the FBI; never a good thing when they open a file on you!
A first conviction starts the ball rolling on enhanced punishments. DWI in the State of Texas is punished progressively; the next one is always going to be worst.
Community service hours – starting as low as 24 hours for the first misdemeanor and progressing all the way up around 500 for some felonies.
Attendance at a 12 or 30 hour DWI education class as a precondition to the State returning your driving privileges. You may also b e ordered to attend a Victim Impact Panel (VIP), which is a presentation of the impact of DWI put on by MADD (Mothers Against Drunk Drivers).
Drivers License Consequences
License suspension (length varies, depending on priors DWI convictions and dates of those prior convictions).
Sr-22 (assigned high risk insurance with higher rates) for several years under certain conditions.
If caught driving on a suspended license there will be an immediate arrest initiated by law enforcement.
Related Resource: DWI Conviction Penalties
Consequences of DWI Offenses in Texas
The Law Offices of Tad Nelson & Associates