Charged with DWI in Angleton, Texas?
Contact That Law Offices of Tad Nelson & Associates for Solutions!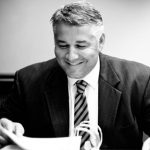 The Law Offices of Tad Nelson & Associates' legal team; attorneys Tad Nelson & Amber Spurlock, are highly experienced DWI lawyers, have represented clients from all over the Greater Houston area, and bring their skill and impressive credentials to the fight for defendants that few attorneys can rival.
Criminal charges for drunk driving in Angleton can cause numerous consequences that can make your life difficult. As your lawyers, we will provide solutions to help you overcome the challenges that are associated with Texas DWI cases.
Our office defends individuals accused of felony drunk driving offenses like intoxication manslaughter in addition to less severe DWI cases like those involving 1st or 2nd DWI offenses and open container violations.
If you're ready to fight back against allegations of drunk driving, contact our office. We can be reached by phone at either 281-280-0100 or 979-267-6069.
Don't plead guilty or cooperate in your own prosecution. If the science and the law can have its say in your defense, you might not be guilty or convictable. If you're serious about learning more about your legal options when confronted with a felony or misdemeanor drunk driving charge in Angleton, contact us for advice.
Angleton, TX Criminal Justice Resources
Brazoria County Sheriff's Office
3602 County Road 45
Angleton, TX 77515
Phone: 979-864-2338
Brazoria County Courthouse
111 East Locust Street
Angleton, TX 77515
Phone: 979-849-5711
Local Links
The city of Angleton, TX boasts a growing population of nearly 19,000 Texans, lies to the south of Houston in the center of Brazoria County, TX, and is the county seat of the legal jurisdiction of Brazoria County. If you have an upcoming court appearance in Brazoria County, you'll need to travel to Angleton, TX.
Angleton, TX DWI Lawyer | Brazoria County
The Law Offices of Tad Nelson & Associates