DWI Lawyer for Liberty County, TX
Arrested for Driving While Intoxicated in Liberty County?
Contact Tad A. Nelson for Help at 281-280-0100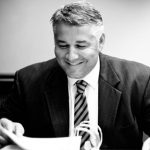 Don't panic. If you're innocent, be sure to let us know about it.
Attorneys Nelson & Spurlock are ACS/CHAL lawyer-scientists. If there's a problem with the evidence, or a lack thereof, we'll find out about it and introduce the information to the court for your benefit. Even if you failed the breath test, you need to know there's still a chance that we can beat the DWI charge and get you out of the situation virtually unscathed.
There are a number of factors involved in making a scientific conclusion of human intoxication, which include body mass, medical/health conditions, physiological circumstances, the competency of the test, the equipment, and the person administering the test. With this many factors involved, and more, every allegation of Driving While Intoxicated by law enforcement MUST BE INVESTIGATED by trained attorneys with a background in science, for the defendant to have the best chance of winning in court.
The Law Offices of Tad Nelson & Associates has the necessary training to investigate police claims and the scientific background to give weight to the investigation. Schedule Your Free Consultation. Call 281-280-0100 to get started.
Service Areas
Since 1992 We've Defended Individuals Accused of Serious Crimes in Texas.
Liberty County Criminal Justice Resources
Liberty County, TX is located 28 miles northeast of downtown Houston and is home to over 75,000 Texans. If you or a loved-one were arrested for a DWI offense in Liberty County, The Law Offices of Tad Nelson & Associates will appear at the courthouse and represent you.
To contact our office, call us at 281-280-0100.
Map To The Liberty County Courthouse
Liberty County Criminal Courts & Criminal Justice Resources
Have Any Questions for Our Legal Team?
Don't Hesitate to Contact Our Legal Team By Phone or Contact Form
If you're interested in meeting with us at our Houston office location, the map, phone number and driving directions are below. Thank you from The Law Offices of Tad Nelson & Associates.
The Law Office of Tad Nelson & Associates • 1221 Studewood St • Houston, TX 77008
PHONE: 713-802-1631