DWI Defense Training
Overview of our extensive DWI training efforts.





RECENT DWI TRAINING

2013
Sex, Drugs, & Surveillance
Discussion and implementation and challenges of scientific and forensic evidence commonly used in criminal cases
2012
Axion Labs Gas Chromatography
Hands-on training of the science and application of gas chromatography and how mistakes in sample preparation/analysis method can greatly impact the validity and result of the blood alcohol test
2012
Fundamentals of Gas Chromatography
Hands-on basic training on the machine and science of testing blood for DWI alcohol levels
2011
DWI & Gas Chromatography: Defeating the Blood Test Case
Challenging the DWI blood draw from the time of the actual blood draw to the time of crime lab analysis
2011
DWI Defense Project
Science and strategy behind defending DWI breath and blood cases
2011
The Scientific Truth About HS-GC-FID & The Pharmacology Of ETOH, Marijuana, & Benzodiazepines
Recognition of the effects of alcohol, marijuana, and other commonly prescribed anxiety/depression/seizure medications and the science behind how to properly test and analyze these substances for DWI purposes
2009
The Intoxilyzer 8000 Operator's Course
Advanced course to operate the Intox. 8000. The next generation Breath Testing Device
2008
Forensic Blood & Urine Forensic Laboratory Seminar
Advanced seminar that concentrated on the methods of blood and urine testing in DWI
2008
Scientific Issues in Judging Intoxication & SFST Research
Science training course to further understand to SFST on the average person.
2007
NHTSA/IACP Standardized Field Sobriety Testing Instructor Certification Course
National Highway Traffic Safety Administration-Received certification as an Instructor of the 24 hour SFST Course.
2007
Horizontal Gaze Nystagmus (HGN)—Behavioral & Vision Science Perspectives
Science training course that focused on HGN.
2006
Standardized Field Sobriety Testing Battery
The 24 hour course with additional materials for attorneys who defend DWI cases.
SPECIALIZED DWI SEMINARS

Multiple years
Mastering Scientific Evidence in DWI cases
Seminar that provides training in the science and technology of DWI defense.
Multiple years
The National College for DUI Defense – Summer Session
The ultimate training in DWI defense.
Multiple years
NACDL Annual DWI Seminar- Las Vegas
Intensive DWI training by The National Association of Criminal Defense Lawyer
Multiple years
Top Gun DWI – Houston
Training in Houston that follows the DWI case from start to finish
Multiple years
Stewart Kinard Advanced DWI Seminar
Seminar on Advanced DWI defense techniques in Texas
Multiple years
Rusty Duncan Advanced Criminal Law Course
Fighting criminal cases at all stages of trial – excluding evidence, exculpatory evidence, closing argument
Seeking Legal Representation in Houston?
Call Tad Nelson & Associates Today!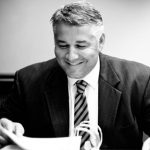 If you're facing criminal charges related to a DWI charge the attorneys of the Law Offices of Tad Nelson and Associates is prepared to defend you in the court of law. If you need to consult with an experienced criminal defense lawyer, or talk with Houston DWI attorney Tad Nelson, call 281-280-0100 as soon as possible.
We'll schedule a consultation with you so we can review your case and formulate a defense strategy. We have offices located in Houston and Galveston for your convenience.