Texas DWI Overview
Understanding DWI Offenses from a Situational Perspective
Testing, Refusal & Other DWI Issues
Our representation as DWI defense lawyers is built on a deep understanding of the science and procedures that are involved in the litigation of drunk driving related offenses.
We draw on our vast knowledge of DWI protocols to help our clients challenge their criminal charges and understand issues such as:
Under the leadership of Tad Nelson and his more than 27 years of experience, we've successfully represented defendants who were charged with drunk driving under a wide range of situations.
This includes not only straightforward DWI cases, but also charges related to the circumstances listed below.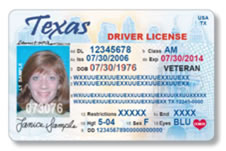 Texas Drivers License Revocation & Suspension
We will represent you in criminal court and at your Administrative License Revocation hearing. This separate hearing determines whether you will lose your license, and for how long. Attorney Tad Nelson has helped many people keep their licenses or to reduce the length of their suspensions, so that they can stay on the road and move forward with their lives.
Facing Prosecution for Impaired Driving in Houston?
Don't waste any time in contacting attorney Tad Nelson or Amber Spurlock if you were charged with drunk driving or DUI.
WE ONLY HAVE 15 DAYS TO FIGHT TO SAVE YOUR TEXAS DRIVERS' LICENSE if you've been charged by the Houston Police Department, or any other law enforcement agency in Texas, for an offense related to impaired driving in any way.
Defense Against DWI Charges: No matter what type of DWI situation you face, you'll need an aggressive defense lawyer to protect your rights at all times. Our assertive, client-focused legal representation is designed to minimize the consequences of criminal charges for Driving While Intoxicated and situations involving,
An arrest and subsequent conviction for a DWI will have long lasting consequences. Attorney Tad Nelson will help you understand your case, your options, and the best way to proceed in the court of law. If you're ready to discuss your case with an experienced DWI defense attorney in Houston or Clear Lake, call us immediately at 281-280-0100.