Frequently Asked Questions
Everything you need to know about Texas DWI charges.





Need To Know Information
Anyone can be charged DWI, the legal situation you are in is not uncommon. However, many people do not realize that a DWI charge is a serious criminal case with negative and lasting effects.
A conviction for Driving While Intoxicated may cause you to lose your driver's license or spend time in jail. With Tad Nelson & Associates on your team, you'll have the assistance you'll need on your side to secure the best outcome possible from the court of law.
We understand your feelings of stress and confusion resulting from a criminal arrest for driving under the influence. Tad Nelson & Associates are here to provide practical, helpful advice and legal counsel that can only come from over 18 years of criminal defense experience.
Tad Nelson is a well-known and respected Houston DWI attorney. As a client, you can rest assured that we value your trust and continually strive to meet and exceed your expectations in your time of need.
Major Credit Cards Accepted
Evening, Weekend, and Off-Site Appointments Available.
Frequently Asked Questions
Confused? Worried?
Let The Law Offices of Tad Nelson & Associates Help You!
Call 281-280-0100 To Immediately Schedule A Meeting With Us
By researching your choices in hiring a qualified criminal defense lawyer, you've completed the first step in effectively defending yourself from prosecution.
You'll need an experienced criminal-law attorney to help you through all aspects of the case. From the initial handling your administrative license revocation hearing to help you retain your driver's license, and all the way to reaching a fair resolution to your case, The Law Offices of Tad Nelson & Associates will be there for you.
We Can Help You Today!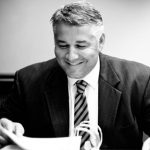 When your future is at stake, you'll need a lawyer you can rely on and one who takes personal interest in every case. Tad Nelson is an aggressive advocate of the rights of his clients and has a history of winning in court. With vast experience to draw from extensive training, we're ready to build a strong and effective defense-no matter how complex the case or dire the situation may be.
Let us help you restore a sense of normalcy to your life and avoid a criminal conviction that will leave a permanent mark on your record. If you are having trouble with a criminal issue, contact The Law Offices of Tad Nelson & Associates today.
Need To Know Information
The Law Offices of Tad Nelson & Associates