Serving Montgomery County, TX
Arrested for a DWI-Related Offense in Montgomery County, TX?
Contact The Law Offices of Tad Nelson & Associates for Swift, Aggressive Legal Representation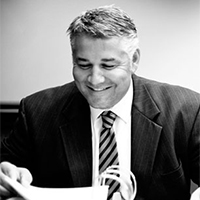 If you were pulled over by police or sheriff's deputies anywhere in Montgomery County, suspected of Driving While Intoxicated, arrested and subsequently jailed, you will need a seasoned DWI lawyer on your side if you want to fight the charge and/or avoid the most harsh penalties waiting for defendants convicted of DUI or DWI in Montgomery County, TX. Our advice, when asked how best to respond to allegations of drunk driving; fight it.
CALL 281-280-0100 TO SCHEDULE YOUR FREE CONSULTATION
Although there are a number of bargain-bin DWI lawyers in the Houston, Conroe, Montgomery County area, its important to understand that these attorneys may have a caseload that takes time away from your case, and they may encourage you to plead guilty and/or accept probation; putting you at a disadvantage.
Its Best To Avoid Plea Deals & So-Called "Quick" Resolutions
Even if you avoid jail time, and get off with a fine, you'll still have a criminal record. This could lead to felony implications if you're singled-out and accused of drunk driving again in the future. Montgomery County DWI lawyers Tad Nelson & Amber Spurlock normally represent persons charged with drunk driving related crimes in the Houston area and possess the skill and know-how to successfully engage in defense litigation on your behalf.
CALL 281-280-0100 TO CONSULT WITH TAD NELSON, AN ACS/CHAL LAWYER-SCIENTIST
Service Areas
Since 1992 We've Provided Excellent Legal Services to our Friends in Montgomery County.
Montgomery County Criminal Justice Resources
About Montgomery County, TX
Our law firm has provided legal defense services to the residents of Conroe, The Woodlands, and we've appeared at the Montgomery County Courthouse on numerous occasions. If you need to discuss a sensitive legal mater, call us at 281-280-0100.
Seated in Conroe, Texas and located to the north of Houston, TX, Montgomery County has a population of just under 500,000 proud Texans. You can learn more about Montgomery County, TX by following the Wikipedia link. Learn More At Wikipedia
Map To The Montgomery County Courthouse
Montgomery County Criminal Courts & Criminal Justice Resources
9th District Court
Judge Phil Grant
Phone: 936-539-7866
Fax: 936-788-8381
221st District Court
Judge Lisa Michalk
Phone: 936-539-7808
Fax: 936-788-8364
284th District Court
Judge Cara Wood
Phone: 936-539-7861
Fax: 936-538-3572
359th District Court
Judge Kathleen Hamilton
Phone: 936-539-7900
Fax: 936-538-8187
410th District Court
Judge Jennifer J. Robin
Phone: 936-539-7860
Fax: 936-538-8160
418th District Court
Judge Tracy A. Gilbert
Phone: 936-538-3618
Fax: 936-538-3660
435th District Court
Judge Patty Maginnis
Phone: 936-538-3532
Fax: 936-538-3619
2nd Admn. Judicial Region of Texas
Judge Olen Underwood
Phone: 936-538-8176
Fax: 936-538-8167
Do You Have Any Questions?
Don't Hesitate to Contact Our Legal Team By Phone or Contact Form
If you're interested in meeting with us at our Houston office location, the map, phone number and driving directions are below. Thank you from The Law Offices of Tad Nelson & Associates.
The Law Office of Tad Nelson & Associates • 1221 Studewood St • Houston, TX 77008
PHONE: 713-802-1631