2nd offense drunk driving cases are usually classified as misdemeanors unless the blood alcohol content of person accused is extremely high. Just because a person was arrested for drunk driving doesn't mean they're guilty or that they can be convicted. Know your options!
The Law Offices of Tad Nelson & Associates has provided excellent legal representation to folks accused of drunk driving offenses since 1995, and we've become one of the best options in Houston for persons seeking an attorney to fight DWI related criminal charges.
If you need to contact our office to speak with Attorney Tad Nelson about your case, call us by phone at 281-280-0100.
Penalties For 2nd Offense DWI
Up to a $4,000 fine for second offense DWI
30 days to 1 year in jail
Driver's license suspension: 180 days to 2 years
COMMUNITY SUPERVISION (PROBATION):
If you're convicted of a second DWI offense in Houston you're still eligible for community supervision (probation). Community supervision is not automatic on a DWI second like it is on a DWI first, but it is still likely. If you are given community supervision on a second DWI the requirements will generally be more demanding than a first offense.
Likewise, the length of probation will more than likely be for a full two years. The additional requirements that are generally required on a second DWI offense are as follows:
You must serve jail time as a condition of your probation. (The maximum is 30 days, this is day for day jail time.)
The community service must be from 80 to 200 hours.
You will be required to have a deep lung air device on your vehicle. This is a breath test hooked up to your car's ignition. If alcohol is on your breath your car will not start. This will be automatically reported to your probation officer as a violation of your probation and can cause your probation to be revoked. THIS IS THE LAW AND CAN ONLY BE CHANGED FOR GOOD CAUSE.
Your Texas Lawyer for 2nd DWI Cases
Houston Criminal Defense Attorney Tad Nelson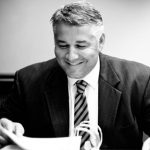 If you've been charged with DWI for a 2nd time you'll need legal representation to have any chance of beating the charge and/or avoiding the worse possible consequences from the criminal justice system in Texas.
If you're looking for a highly qualified DWI lawyer in Houston to represent you in Harris County, TX, contact the Law Offices of Tad Nelson & Associates immediately by calling our Houston law office at 713-802-1631.
Penalties For 2nd Offense DWI Cases in Texas
The Law Offices of Tad Nelson & Associates