We're Also Experienced Family Lawyers
BIG CITY EXPERIENCE, SMALL TOWN VALUES
With 20 years experience, and thousands of cases handled successfully, The Law Offices of Tad Nelson & Associates has the experience & know-how to handle you and/or your family's legal issues.
We believe in being honest, compassionate, and understanding; we treat you as more than a client. You are treated like a friend. We return your phone calls. We keep you informed. You can expect us to be there for you during this difficult time. (Learn more about our law firm.)
After a successful career as a prosecutor, Tad Nelson opened the doors to a different type of law firm. Mr. Nelson wanted to create a unique law firm experience that was more concerned with the client's well being than the fee the client could generate.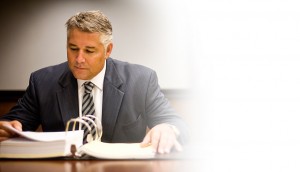 Tad understood that a client charged with a criminal act or in the middle of a contentious divorce needs someone to assist with the emotional stresses of being entwined in such legal issues. Tad understands that "well-being" does not always mean just getting the client a "good deal", but also means helping the client understand the process.
Tad Nelson has created a unique law firm experience for his clients; one where they can sit and ask questions in a relaxed atmosphere until their concerns are addressed. At Tad Nelson & Associates, we take the time to explain all the obstacles you face and assure you that we are doing everything we can to achieve your desired outcome. Tad Nelson & Associates provides the client "big city experience, with small town values".
At The Law Offices of Tad Nelson & Associates we understand the trauma that accompanies being arrested or going through a divorce. You experience embarrassment, humiliation, concern about your family and most of all uncertainty about your future. We understand most people have never had to get a friend or a loved one out of jail, and we know that most people don't even know where to start. We also realize the anxiety associated with that first visit to an attorney's office.
Usually a prospective client sits in a waiting room surrounded by diplomas and plaques while filling out an information form. Then the client gets invited to an office with more of the same and sits across a huge desk from an attorney while they discuss the case. This is all very intimidating.
At Tad Nelson & Associates we do all we can to make a prospective client feel both comfortable and confident; and we do our best to alleviate any stress you may have about the uncertainty of the judicial system.
At any of our offices, either Houston, League City or Galveston, we provide an atmosphere that is more like a home than an office. We allow clients to relax and we encourage them to ask questions until they are satisfied that they understand the road ahead. At Tad Nelson & Associates you benefit from our big city experience as well as our small town values.
Whether you are in need of an attorney who is Board Certified® in Criminal Law (Tad Nelson) to defend your criminal case, or you need aggressive assistance with your divorce, the attorneys at The Law Offices of Tad Nelson & Associates are ready to help you achieve results.
Houston Family Law Attorneys
The Law Offices of Tad Nelson & Associates