Underage drinking and driving in Texas is classified as a driving under the influence (DUI) charge. It applies not just to alcohol, but also to drugs, toxic fumes and other chemicals. A minor could be charged for any trace amount of detectable alcohol on their breath or under suspicion of influence from any other substance.
If you were pulled over for drinking and driving and you're under the age of 21, you will be issued a citation and charged with a Class C misdemeanor. However, bear in mind that this is not the typical driving citation.
DUI is punishable with the following consequences under Texas Zero Tolerance law:
Fines
Community service related to education about or prevention of misuse of alcohol
Driver's license suspension
Jail term
Criminal record
At The Law Offices of Tad Nelson & Associates we fight DUI & DWI charges effectively. We regularly help our clients avoid the harsh consequences of conviction and protect their rights under tough circumstances.
Don't let an underage drinking and driving charge ruin your life. Call our Houston or League City, Texas, office at 281-280-0100, or contact us online to arrange an initial consultation at our law firm.
Customized Solutions For Your Defense Is In Your Best Interests
Founding attorney Tad Nelson is a former assistant district attorney for Galveston County with more than 27 years of legal experience. He and our associate attorneys represent underage drivers and minors throughout the Houston area.
Drivers who are over 18 but under 21 and found to have blood alcohol content (BAC) of .08 or greater are subject to the full adult penalties for driving while intoxicated (DWI).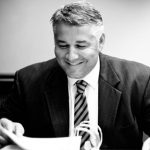 As your lawyers, we'll explore every avenue available to get the charges against you dismissed or deferred. Your future is on the line, and we intend to protect it vigorously.
Attorney Nelson is a Board Certified® criminal law attorney by the Texas Board of Legal Specialization.
Our law firm is prepared to challenge the prosecution's case and take advantage of opportunities at trial and pre-trial, including deferred adjudication (keeping the DUI off your record) and a negotiated plea to non-DUI/DWI offense.
Looking for an Attorney to Fight a Juvenile DWI Charge?
Contact Attorney Tad Nelson Today.
We will aggressively pursue your best options to minimize the damage that a DUI or DWI conviction can inflict on your life. Contact our Houston juvenile/minor DWI defense team today. Arrange your free case evaluation online or by calling 281-280-0100.
Houston DWI Defense Attorney for Juveniles
The Law Offices of Tad Nelson & Associates