Serving All of Harris County
If you were arrested for DWI anywhere in Harris County, Call Attorney Tad Nelson.
Looking for Experienced Legal Representation in Harris County, TX?
Contact Attorney Tad Nelson for Help at 281-280-0100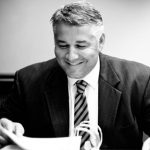 If you or a loved one were arrested on the basis of accusations of intoxicated driving by the Houston Police Department, or a number of other local law enforcement agencies in the Houston, TX general area, chances are the jurisdiction for your case will be Harris County, TX, and you'll have to make the trip into downtown Houston to make your initial court appearance in addition to future court dates.
Attorney Tad Nelson is well known and respected as a stern practitioner of criminal law at the Harris County Criminal Justice Center on Franklin St., and is held in high regard by the judges, press, students of gas chromatography, and other lawyers who handle DWI cases in Houston, TX as well.
Attorney Amber Spurlock is equally held in high regard as she has a number of years worth of experience in the federal courtroom environment, and like Houston DWI defense lawyer Tad Nelson, she's an ACS/CHAL Lawyer-Scientist putting her neck and neck with the experts in the field of forensic science and gas chromatography.
Service Areas
Since 1992 We\'ve Provided Excellent Legal Representation To Greater Houston
Houston, Harris County, DWI Lawyer
The Law Offices of Tad Nelson & Associates takes every case seriously, understands that each defendant is different, and understands how important it is to take decisive actions to preserve the rights of people being accused of criminal activity by law enforcement. One of the most important decisions you can make is to secure competent legal representation for your predicament if you're facing criminal charges.
Law Offices of Tad Nelson & Associates
Available 24 Hours a Day • 713-802-1631
Houston DWI defense attorneys Tad Nelson & Amber Spurlock are ready to discuss your criminal case with you and give you an honest review of your options and the best way to move forward.
A Decorated, Accomplished Legal Team
Board Certified® in Criminal Law
*Attorney Tad Nelson is Board Certified in Criminal Law by the Texas Board of Legal Specialization
Tad Nelson also brings another added benefit to defendants under his care; a Certification in Criminal Law from the Texas Board of Legal Specialization, an organization sanctioned by the Supreme Court of Texas that's dedicated to certifying attorneys in 16 specific areas of law with a mission of improving the bar. Achieving this distinction requires a rigorous vetting process.
Recognized By SuperLawyers®
Both of our lead attorneys, Tad Nelson & Amber Spurlock, are recognized by SuperLawyers® as premier lawyers who are ready to serve the people of the Greater Houston area.
An attorney's pride can be cemented by being recognized for the hard work they've done throughout the course of their career, serving the best interests of their clients, and being recognized by SuperLawyers®. The Law Offices of Tad Nelson & Associates is thankful to be recognized in such high esteem.
Harris County Criminal Justice Resources
Originally named Harrisburg County, Harris County, TX is the largest county in Texas, 3rd largest county in the United States, and is home to over 4.1 million Texans and growing.
Seated in Houston, TX, the 4th largest city in the United States and the largest city in Texas, Harris County, TX is bursting at the seems with growth, activity, and of coarse, law enforcement activities. To learn more about the history and nature of Harris County, TX, visit the link below.
Map To Harris County Courthouse
Law Enforcement Agencies & Judicial Resources
Court Directory: Harris County Criminal Courts at Law
Do You Have Any Questions?
Don\'t Hesitate to Contact Our Legal Team By Phone or Contact Form
If you're interested in meeting with us at our Houston office location, the map, phone number and driving directions are below. Thank you from The Law Offices of Tad Nelson & Associates.
The Law Office of Tad Nelson & Associates • 1221 Studewood St • Houston, TX 77008
PHONE: 713-802-1631