Attorney Profile
Amber Spurlock
About Attorney Amber Spurlock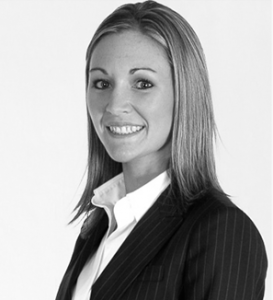 Before returning to Tad Nelson & Associates as a criminal defense attorney in April 2011, Amber Spurlock served in the rank of Captain as an Active Duty Assistant Staff Judge Advocate General (JAG) in the United States Air Force. While on Active Duty, Ms. Spurlock prosecuted military members for felony and misdemeanor level charges in military Courts-Martial.
While stationed at Eglin AFB near Destin, Florida, Ms. Spurlock also served as a Special Assistant United States Attorney in the Northern District of Florida. Here, Ms. Spurlock prosecuted civilians in Federal Court for misdemeanor offenses committed on the Installation.
In 2009, Ms. Spurlock deployed to Baghdad, Iraq, where she worked with military intelligence to prosecute cases against Iraqi detainees. As a Central Criminal Court of Iraq Liaison Officer, Ms. Spurlock traveled to the Red Zone, presenting cases to Iraqi judges in their courts for offenses such as beheadings, kidnappings, executions, and IED detonations. While in Iraq, Ms. Spurlock also served on the trial team in the prosecution of an Army Captain charged with ordering the execution of two Iraqi detainees.
Upon returning from her deployment in 2010, Ms. Spurlock moved to Langley AFB in Hampton, Virginia. Again, Ms. Spurlock was sworn in as a Special Assistant United States Attorney for the Eastern District of Virginia and continued to prosecute in Federal Court.
Ms. Spurlock also served as the Chief of Operations Law, ensuring that all military members were educated in the Law of Armed Conflict as well as the laws of their deployment locations. Finally, in 2011, Ms. Spurlock was honorably discharged and returned to her home in Texas.
Since returning to Houston, Ms. Spurlock has defended numerous misdemeanor and felony cases in Harris, Galveston, Brazoria, Montgomery, and Ft. Bend counties. She has found her true passion in defense work and is excited to be back at Tad Nelson & Associates where she practiced before joining the military.
Memberships & Associations




Need To Contact Amber?
Directly message Attorney Amber Spurlock by using the contact form below.
If you're interested in meeting with us at our Houston office location, the map, phone number and driving directions are below. Thank you from The Law Offices of Tad Nelson & Associates.
The Law Office of Tad Nelson & Associates • 1221 Studewood St • Houston, TX 77008
PHONE: 713-802-1631