Galveston County, TX
Legal resources for Galveston County, TX.





Looking For an Experienced DWI Attorney For Your Galveston County Case?
Contact Attorney Tad Nelson for Help at 409-765-5614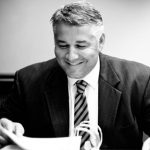 If you're facing prosecution for DWI in Galveston County, Texas, the Law Offices of Tad Nelson & Associates will use all available resources to ensure that we have the best chance of leaving the courthouse with results that are in your favor.
If you're found guilty of drunk driving, plead guilty, or lose in court due to inefficient legal counsel or for other reasons, you'll face jail time, financial penalties, Texas Drivers License Suspension, the adverse effects of having a criminal record follow you, in addition to a potential probationary period.
Don't Cooperate With The D.A.
You Might Be Innocent
Service Areas
Since 1992 We've Provided Stellar Legal Services in Galveston County, TX.
Galveston, TX
Hitchcock, TX
Jamaica Beach, TX
Kemah, TX
Bayou Vista, TX
Clear Lake Shores, TX
Dickinson, TX
Friendswood, TX
La Marque, TX
League City, TX
Santa Fe, TX
Texas City, TX
A Highly Trained, Experienced Defense Team
ACS/CHAL Lawyer-Scientists
In addition to active NCDD membership, both attorneys Tad Nelson & Amber Spurlock are also certified to instruct courses on gas chromatography devices, and certified to train officers on the proper use of alcohol detection equipment.
When you're working with The Law Offices of Tad Nelson & Associates you're with one of the few law firms who could be considered the "state of the art" as it relates to DWI defense.
Criminal Justice Resources
Map To The Galveston County Justice Center
Galveston County Criminal Courts & Criminal Justice Resources
10th District Court
Judge Kerry L. Neves
Phone: 409-766-2230
Fax: 409-770-5266
56th District Court
Judge Lonnie Cox
Phone: 409-766-2226
Fax: 409-770-5264
122nd District Court
Judge John Ellisor
Phone: 409-766-2275
Fax: 409-770-6265
212th District Court
Judge Patricia Grady
Phone: 409-766-2266
Fax: 409-765-2610
405th District Court
Judge Patricia Grady
Phone: 409-766-2266
Fax: 409-765-2610