Charged with a Drug-Related Impaired Driving Offense?
Call Attorney Tad Nelson for help at 281-280-0100.
You can charged with a DWI related criminal offense in Houston for being impaired by drugs while driving a motor vehicle. This is true even if you are not under the influence of illegal drugs. Prescription drugs, over-the-counter drugs and toxic chemicals can impair your driving ability significantly enough to justify police officers in charging you with driving under the influence of drugs (DUID) in Texas.
Drug recognition experts or drug recognition evaluators (DRE) are trained not only to administer drug recognition tests, but also to influence people apprehended on suspicion of DWI to submit to DRE testing.
You are not required by law to submit to the DRE tests, even on "No Refusal Weekends." (This is different from breath, blood and alcohol tests.)
At The Law Offices of Tad Nelson & Associates, our team of DWI attorneys fight DUID and DWI charges regularly on behalf of minors, college and university students, business professionals and a wide assortment of first-time and repeat offenders throughout the Houston area.
If you were arrested for DUID in Texas, experienced, knowledgeable and aggressive defense from a Houston-area attorney is crucial to defending your rights and fighting back against shaky charges.
DUID charges built on questionable evidence can ruin a life. Don't let a conviction or the threat of such control your life when you can fight back.
For immediate legal advice feel free to call our office at 281-280-0100, or you may contact us online to arrange your initial consultation at our law firm.
Defense That Can Win Against DUID Charges
DRE-trained police officers are held to strict standards, but the court will not always uphold the standards. It is critical to work with a lawyer who knows the ins and outs of the law.
Our founding attorney, Tad Nelson, is a former assistant district attorney for Galveston County, and he is Board Certified® in criminal law attorney by the Texas Board of Legal Specialization. He and our associate attorneys are familiar with every aspect of Texas law and have attended training courses regarding the DRE process and DRE refusal.
Our law firm provides personalized attention to each of our clients. We will work hand-in-hand with you to build a case that protects your rights, best interests and freedoms. The DRE testing process is inherently flawed, and we have several options with which to challenge it, including:
Demonstrating the unreliability of drug testing equipment
Displaying a lack of probable cause for the traffic stop
Demonstrating a lack of probable cause for search of your vehicle or person
Showing that the impairment timeline does not match the facts of your case
Proving that the blood or urine test was not administered by a medical professional
Arrested for Driving Under the Influence of Drugs in Texas?
Call Us and Tell Attorney Tad Nelson About Your Case.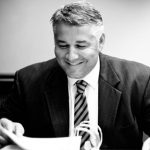 If you're facing criminal charges for DUID, contact our law firm today. Arrange your free initial consultation online or by calling 281-280-0100.
*The Texas Board of Legal Specialization certifies attorneys in 20 specific areas of law; certification in any of these areas requires substantial demonstrated experience and skill, positive peer evaluations, ongoing legal education commitments and the passage of a rigorous test.
DUID: Driving Under the Influence of Drugs
The Law Offices of Tad Nelson & Associates