Cases That Qualify for Criminal Charge Enhancements
Enhanced DWI charges greatly increase the severity of the penalties a convicted person will face. In Texas, enhancements for Driving While Intoxicated may be placed on the following offenders:
First-time offenders with blood alcohol content (BAC) of .15 or higher
Offenders who injured a victim by intoxication assault resulting in severe or permanent brain damage
Intoxication assault resulting in the injury of a police officer, firefighter or emergency worker
Offenders with two or more DWI convictions in any state
Offenders driving with open alcohol containers
Offenders driving under the influence of drugs (DUID)
Depending on the circumstances of your ordeal, the conduct of police officers and the skills of your lawyer, enhancements may be avoidable.
At The Law Offices of Tad Nelson & Associates, our team of experienced criminal defense attorneys will work to develop strategies that will enable them to fight to minimize the consequences our clients face. Being that all cases are different and our clients are individuals with their own set of circumstances, solutions are developed case-by-case based on the needs and wishes of our clients.
We cater to the needs of our clients. We counter the aggressive tactics used by prosecuting attorneys and fully examine each DWI case we take on.
The defense you can rely on starts here. Call our League City, Texas, office at 281-280-0100, or contact us using the contact form to arrange your initial consultation with our legal team.
We Provide an Aggressive Legal Defense
Put The Full Resources Of Our Law Firm Behind You!
Founding attorney Tad Nelson is a Board Certified® criminal law attorney by the Texas Board of Legal Specialization. He has more than 30 years of experience in the criminal justice system. Mr. Nelson was also a former assistant district attorney for Galveston County giving him insight into how Texas District Attorneys operate. He and our associate attorneys can defend you vigorously at any level of court with a variety of options and strategies.
How Much Does DWI Enhancements Increase Penalties?
Here are two examples of how important it is to hire a highly qualified DWI defense attorney to defend your case against DWI charges which may carry enhancements.
BAC of 0.15 or higher enhancement:
First-time offender with BAC of 0.08 to 0.14:
Class B misdemeanor, up to a $2,000 fine and 180 days in jail
First-time offender with BAC of 0.15 or higher:
Class A misdemeanor, up to a $4,000 fine and one year in jail
Intoxication assault enhancement:
DWI causing injury to any victim:
Third-degree felony, up to a $10,000 fine and two to 10 years in prison
DWI causing serious or permanent brain injury:
Second-degree felony, up to a $10,00 fine and 20 years in prison
(Causing injury to a police officer, firefighter or emergency worker is also punishable as a second-degree felony)
Contact The Law Offices of Tad Nelson & Associates
If you're looking for an experienced DWI defense lawyer that will help you with your case, call Tad at 281-280-0100 to arrange a free initial consultation. You may also send us a direct message using the contact form. Our Houston DWI enhancement attorneys specialize in minimizing consequences and helping our clients get their lives back on track.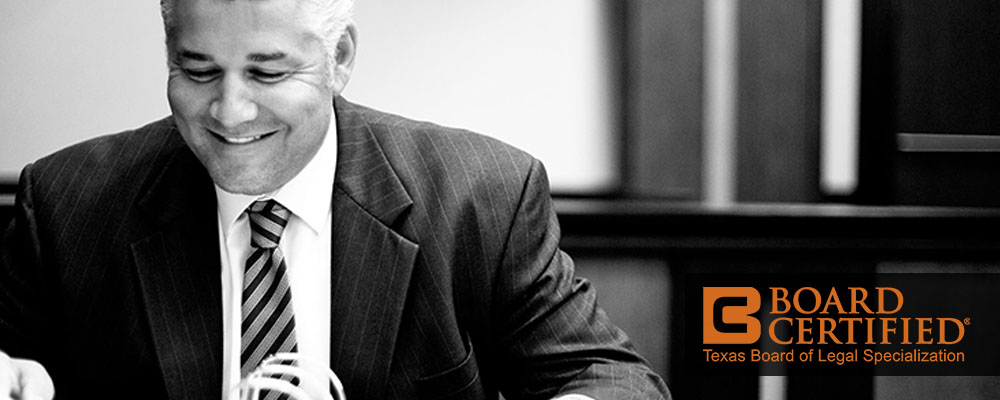 *The Texas Board of Legal Specialization certifies attorneys in 20 specific areas of law; certification in any of these areas requires substantial demonstrated experience and skill, positive peer evaluations, ongoing legal education commitments and the passage of a rigorous test. Attorney Tad Nelson is Board Certified in Criminal Law.

Houston Attorneys for DWI Cases With Enhancements
The Law Offices of Tad Nelson & Associates