College and university students charged with drinking and driving in Texas may be charged with DWI or DUI (underage drinking). The Texas Zero Tolerance law convicts drivers under the age of 21 for any trace amount of detectable alcohol or any other substance, including drugs and toxic fumes.
DUI is charged as a Class C misdemeanor while DWI (adult driving while intoxicated) is charged as a Class B misdemeanor. Drivers over the age of 18 found to have a BAC of .08 or greater may be charged with DWI. Conviction of either charge will go on your permanent criminal record and is punishable with the following consequences:
Fines
Community service related to education about or prevention of misuse of alcohol
Driver's license suspension
Jail term
At The Law Offices of Tad Nelson & Associates, we fight Drunk Driving & Impaired Driving related criminal charges regularly on behalf of college and university students throughout the Houston area.
Don't let a DUI charge ruin your life and your economic future. Call our legal team direct, at 281-280-0100. Attorney Tad Nelson is Board Certified® by Texas Board of Legal Specialization and has experienced that qualifies him as best of breed for DWI cases.
DUI Cases Carry Added Consequences For Students
As a student, you may be subject to disciplinary sanctions by your school's administration board, including expulsion, suspension, academic probation or loss of scholarships.
Felony conviction (possible with multiple offenses or enhancements) could affect your ability to obtain certain jobs, student loans or housing.
Founding attorney Tad Nelson is a former assistant district attorney for Galveston County and a board-certified* criminal law attorney by the Texas Board of Legal Specialization. He and our associate attorneys represent underage drivers and minors throughout the Houston area, including college students at schools such as:
College of the Mainland
University of Houston
Texas Southern University
Texas School of Business
Rice University
Baylor College of Medicine
Houston Baptist University
University of St. Thomas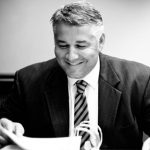 We explore every avenue available to get the charges against our clients dismissed or have cases deferred. We defend our clients against the aggressive prosecution tactics and overreaching law enforcement practices.
Deferred adjudication (keeping the DUI off your record) or a negotiated plea to a non-DUI offense might be possible, but we will pursue your best possible outcome at trial if necessary.
Contact A Defense Attorney As Soon As Possible
Minimize the serious damage that a DUI or DWI conviction can inflict in your life. Contact our student DWI lawyers in Houston today. Arrange a free initial consultation online or by calling 281-280-0100 and consulting our legal team at your earliest convenience.
DWI Lawyer For University Students
The Law Offices of Tad Nelson & Associates