If you're facing criminal charges for intoxicated manslaughter in Houston, you,ll need reliable legal representation immediately. Your rights, freedoms, reputation and driving privileges deserve the protection of an experienced and accomplished lawyer.
The caliber of legal defense you choose will play a large part in minimizing the severe consequences associated with intoxication manslaughter convictions. Below we've listed criminal penalties associated with Intoxication manslaughter convictions.
A person is guilty of intoxicated manslaughter if the person is guilty of DWI and by reason of that intoxication causes the death of another person either by accident or by mistake.
Up to $10,000 fine
Two to 20 years in prison
Driver's license suspension: 180 days to two years
Intoxication manslaughter is a second-degree felony offense in Texas.  A conviction for the crime can destroy your career, rip apart your family and put your life in a tailspin with a permanent criminal record.
We at The Law Offices of Tad Nelson & Associates protect our clients' rights and provide comprehensive DWI defense at all levels of court in Texas.
COMMUNITY SUPERVISION (PROBATION)
Community supervision (Probation) is still a legal possibility in some intoxicated assault cases, but is very difficult to get. Intoxication manslaughter has become one of the most public crimes in DWI defense. Family members of the victim are usually involved in any plea negotiations and they usually want a very severe punishment. More times than not if you want community supervision you will have to try your case to the jury.
If a person receives probation the following conditions apply. (In addition to the conditions of a felony DWI.)
You must serve jail time as a condition of probation. (A minimum of 120 days and a maximum of 180 days.)
There must be 240 to 800 hours community service.
Founding attorney Tad Nelson is a former assistant district attorney for Galveston County and brings more than 27 years of legal experience to the table. A Board Certified® criminal law attorney per the Texas Board of Legal Specialization, Mr. Nelson and our associate attorneys apply the full resources of our law firm to each case we take on.
A defense you can rely on starts here. Call our League City, Texas, office at 281-280-0100, or contact us online to arrange your initial consultation with Attorney Tad Nelson.
Informative, Challenging DWI Defense
Our team will keep you fully informed about developments concerning your case, and we work hard to counter the aggressive tactics of Texas prosecutors for all of our clients. We challenge state's evidence and win on behalf of our clients. We take advantage of opportunities to exploit scientific inconsistencies in every DWI case and we fight to win.
We know how to communicate effectively with juries and we always prepare for every possible angle the prosecution may pursue conviction from. We never rest. Our preparation includes examination and analysis of the accident scene, intoxication detection procedures, arrest procedures, witness testimony, physical evidence and application of the law.
Our law firm is at the forefront of DWI defense in Texas, and we are prepared to defend your case under a variety of circumstances.
Contact The Law Offices of Tad Nelson & Associates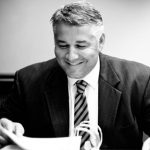 If you, a relative, son, daughter, or other loved one are facing felony criminal charges for a drunk driving accident, contact Attorney Tad Nelson as soon as possible. We can help you keep your life on track.
To arrange your free initial consultation, send us a message using our online contact form or by calling 281-280-0100.
*The Texas Board of Legal Specialization certifies attorneys in 20 specific areas of law; certification in any of these areas requires substantial demonstrated experience and skill, positive peer evaluations, ongoing legal education commitments and the passage of a rigorous test.
Just because someone died as a result of a car accident in which it was believed you were driving drunk doesn't mean you're guilty of it. If you need to talk with an attorney about your case, contact The Law Offices of Tad Nelson & Associates at 281-280-0100 or 409-765-5614.
Houston Intoxicated Manslaughter Defense Attorneys
The Law Offices of Tad Nelson & Associates