Brazoria County Resources
We Fight DWI Cases in Brazoria County!
Need A Top DWI Lawyer To Represent You In Brazoria County?
Contact Attorney Tad Nelson Immediately at 281-280-0100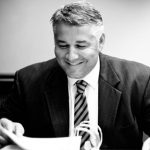 Being arrested for a DWI offense in Brazoria County, TX is a serious matter that's best left to lawyers with experience defending persons "accused" of such offenses by law enforcement.
The Law Offices of Tad Nelson & Associates is dead set of getting the best result possible for our clients, and based on our credentials, we have every right to that expectation as we work diligently on every case, for all of our clients.
Tad is Board Certified® in Criminal Law & an ACS/CHAL Lawyer Scientist
Attorney Tad Nelson is Board Certified® in Criminal Law per the Texas Board of Legal Specialization, an ACS/CHAL lawyer-scientist due to the demands that operating a specialty DWI defense law firm entails, and is also a recent nominee for the prized Super Lawyer designation for the Houston area. If you're looking for a DWI lawyer to represent on a case which occurred in Angleton, Alvin, or anywhere else in Brazoria County, Tad Nelson is the person to speak to about your best options when making decisions about your case.
Service Areas
Since 1992 We've Defended Individuals Accused of Serious Crimes in Texas.
Alvin, TX
Angleton, TX
Brookside Village, TX
Clute, TX
Pearland, TX
Brazoria, TX
Danbury, TX
Freeport, TX
Lake Jackson, TX
Liverpool, TX
Manvel, TX
Rosharon, TX
Sandy Point, TX
Surfside Beach, TX
Oyster Creek, TX
Richwood, TX
Sweeny, TX
West Columbia, TX
Brazoria County Criminal Justice Resources
Map To The Brazoria County Courthouse
Brazoria County Criminal Courts & Criminal Justice Resources
23rd District Court
Judge Ben Hardin
Phone: 979-864-1205
149th District Court
Judge Terri Holder
Phone: 979-864-1261ent
300th District Court
Judge K. Randall Hufstetler
Phone: 979-864-1227
(Family Court)
412th District Court
Judge W. Edwin Denman
Phone: 979-864-1915
Have Any Questions?
Feel Free to Contact Our Legal Team By Phone or Contact Form
If you're interested in meeting with us at our League City office location, the map, phone number and driving directions are below. Thank you from The Law Offices of Tad Nelson & Associates.
The Law Office of Tad Nelson & Associates • 820 E Main St • League City, TX 77573
PHONE: 281-280-0100