If you're facing a new charges for Driving While Intoxicated, and you're a habitual DWI offender, the first thing you need to know is that even though you may be facing life in prison, you still have options. If you were convicted of a DWI before, you understand the consequences. A multiple DWI/DUI charge is not something to be taken lightly.
Penalties For Habitual DWI Offenders
Second Driving While Intoxicated conviction
Up to $4,000 fine
Up to one year in jail
Driver's license suspension: up to two years
Annual fine of $1,500 for three years to keep driving privileges
Third Driving While Intoxicated conviction (felony charge)
Up to $10,000 fine
Two to 10 years in prison
Driver's license suspension: up to two years
Annual fine of $2,000 for three years to keep driving privileges
Highly skilled and committed representation from an experienced DWI attorney is absolutely critical to your future. At The Law Offices of Tad Nelson & Associates, we have extensive experience representing clients at administrative license revocation (ALR) hearings and in criminal court proceedings. Our attorneys have represented thousands of people in DUI/DWI cases, and we keep up to date on the ever-changing statutes of the Texas Penal Code as it relates to these kinds of cases.
Founding attorney Tad Nelson is a former assistant district attorney for Galveston County, and he frequently attends seminars and workshops to provide other lawyers throughout the country with the most current information about effective DWI defense.
The defense you can rely on starts here. Call our League City office at 281-280-0100 use our contact form arrange an initial consultation at our law firm. We provide defense services throughout Texas, but mainly in Greater Houston.
We Conduct Thorough Case Examinations
We're Always Prepared To Defend Our Clients
Our team recognizes and counters the strategies of the prosecution. Whether this is your second Driving While Intoxicated charge or your fifth, we know how to handle it and minimize the consequences you face.
Attorney Tad Nelson is a Board Certified® criminal law attorney by the Texas Board of Legal Specialization. We fully examine each case we take on and find the best opportunities to challenge the prosecution's case against you.
We scrutinize police actions and review evidence gathered with skepticism. We review arrest procedures, probable cause for the traffic stop, execution of field sobriety tests and results of Breathalyzer and blood tests.
Attorney Tad Nelson is certified on the Intoxilyzer 5000 and Intoxilyzer 8000 breath analyzers, both standard issue for Texas law enforcement officers. If mistakes have been made, he will find them. This is a major piece of the prosecution's case.
Need A Strong Defense Attorney?
Call Attorney Tad Nelson at 281-280-0100
You'll need to meet with an experienced DWI lawyer to avoid a conviction in Texas.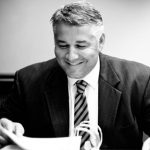 As experienced Texas criminal-law attorneys, we know what needs to happen in order to secure a case-dismissal or to beat a criminal charges outright in a jury trial. Our law firm views DWI offenses as a specialty area of law due to the chemical nature of the evidence in these cases. If you're serious about fighting the possibility of prison time, our office can help you.
Start your defense today and arrange your free initial consultation with our law firm online or by calling 281-280-0100.
Houston Attorneys For Multiple DWI Offenses
The Law Offices of Tad Nelson & Associates