Female Body Chemistry Vs. Allegations of Drunk Driving
The female body processes alcohol differently than the male body. Historically, men have been arrested for DWI more often than women. Recent trends indicate this is changing. As more women are being arrested, more skilled attorneys are looking at gender based defenses.
Women's estrogen levels are highest just prior to menstruation. The higher your estrogen level, the slower your body will process alcohol into your bloodstream. This can result in you drinking longer, and more than a male counterpart would likely be able to drink.
Women who take birth control pills containing estrogen also risk reaching higher BAC levels than men because – as stated above – estrogen slows the body's ability to process alcohol efficiently.
The "average" woman typically has a higher body fat percentage than their "average" male counterpart. This higher fat content is what allows women to carry and nurse babies.
Unfortunately, one way our body's process alcohol is by diluting alcohol in muscle tissues. Since women typically have higher body fat content, their bodies are less able to dilute the alcohol through their muscles. This results in women typically reaching a higher BAC level than their equally sized male counterpart.
One more reason that women typically reach higher BAC levels than men is because they tend to have a lower alcohol dehydrogenase (ADH) level than men. ADH is an enzyme that helps our bodies metabolize alcohol.
WHAT IT MEANS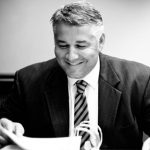 Texas law does not discriminate between genders. It measures your alcohol level at the time you take the test, and holds men and women equally guilty if you are above the .08 limit.
If you are a female you should be aware how your body processes alcohol differently than your male counterparts.
You should also be aware that while your body processes alcohol more slowly than males, it will still process all of the alcohol you consume, and your blood alcohol content will ultimately reach its peak level.
If you are out drinking and decide that you feel fine to drive home you should remember that your body is still processing whatever alcohol you have consumed. As such, your BAC level will continue to rise even though you have stopped drinking. This means that the difference between making it home safely and ending up in jail may depend on physiological factors beyond your control.
Arrested for a DWI Offense in Houston?
If you're a female that has been arrested for an alleged DWI offense be sure to contact us today and let us put our experience and knowledge to work in defending you against the State of Texas.
There's no cost for a Houston, Texas DWI case evaluation!
DWI Attorneys That Understand Female Biochemistry
The Law Offices of Tad Nelson & Associates