Understanding Standardized Sobriety Testing
Walk and Turn
During the walk and turn test a police officer will draw a line in the road about nine feet in length and asks the DWI suspect to walk heel-to-toe along the line until he reaches the end.
The suspect will then be asked to turn around and proceed back down the line walking heel-to-toe. Police officers are trained to look for DWI suspects that cannot keep their balance, stop during the test or leave space between heel-to-toe steps.
The One Leg Stand
The DWI suspect is asked to raise one leg roughly six inches off the ground and begin counting or reciting the alphabet out loud.
If the DWI suspect begins to raise his arms during the one left stand process or starts swaying, stumbling, trembling, or falling down it is usually a clear sign to the police officer that the suspect has likely been driving while intoxicated (DWI).
Horizontal Gaze Nystagmus
This is supposed to be the most reliable Standardized Field Sobriety Test. In this test the officer will move a small object in front of your face from side to side to see if the your eyes begin to involuntarily jerk or tremble.
Police officers are trained to pick up when a DWI suspect may be intoxicated because of involuntary eye spasms during this test.
There are many defenses to this test, including;
Prior head trauma
Naturally occurring Horizontal Gaze Nystagmus
Medical condition induced HGN
Objects passing in your periphery during testing
Officer improperly moves the object across your field of vision
Officer held the object too close, or too far from your nose
Officer failed to move the object in a horizontal line
Medicine induced nystagmus
Other nystagmus present that the officer mistook for HGN
Officer performed the test too quickly, or too slowly
Officer gave you improper or incomplete instructions
Charged with DWI/DUI? Call Attorney Tad Nelson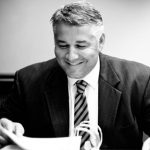 Attorney Tad Nelson is your local expert for all matters related to fighting prosecution of DWI offenses in Harris County, TX and Galveston County, TX. There are a number of cases that we're able to win for our clients without even stepping into a courtroom.
The Law Offices of Tad Nelson & Associates will stand firm behind its clients to the end.
There's no sacrifice of quality when it comes to the level of legal representation on your case, and the pedigree of lawyers on our staff, no matter how intense litigation gets.
We offer affordable payments and full service criminal law and defense services.
We can be reached by phone at 713-802-1631 or, follow these directions to our Houston law office and pay us a visit.
Understanding Standardized Sobriety Testing
The Law Offices of Tad Nelson & Associates