Defending the people of the Houston area since 1992
The Law Offices of Tad Nelson & Associates
If you find yourself involved in a situation such as being charged with a DWI or DUI in Texas, it's in your best interest to contact The Law Offices Tad Nelson & Associates or another equally qualified law firm in Houston as soon as possible.
Free Consultations & Flexible Scheduling
Consultations with our legal team are available by phone or in person and we're available to answer any of your questions or concerns. We'll accommodate your schedule with after-hour and weekend appointments to meet your needs.
Flexible & Affordable Payment Options for Legal Fees
If you choose to hire Tad Nelson & Associates as your legal representation, we'll also accommodate your financial situation. We are always willing to work out a payment schedule that's suitable to your needs. Our office accepts all form of payment including all major credit cards.
Contact Our Law Office To Get Started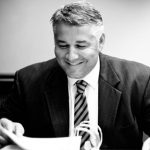 Contact our office at 281-280-0100 to discuss your case in more detail or to schedule an initial consultation. Our phone lines are open 24 hours a day and we promptly return all messages. You may also contact us by submitting your case for a free evaluation. The Law Offices of Tad Nelson & Associates will contact you regarding your case as soon as possible.
The Law Offices of Tad Nelson & Associates looks forward to becoming your legal team and helping you through this stressful situation. With over 27 years of experience in criminal defense, The Law Offices of Tad Nelson & Associates will set your mind at ease.
Major Credit Cards Accepted — Evening, Weekend, and Off-Site Appointments Available.
Free Consultation & Case Evaluation
The Law Offices of Tad Nelson & Associates