Arrested for a DWI Offense in Houston?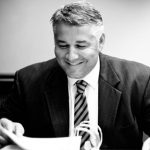 You have already taken the first steps to begin addressing this DWI issue. By researching criminal defense attorneys, you have begun the process to defend your rights. Please contact the Law Office of Tad Nelson & Associates for assistance. We are here to help you every step of the way. The earlier we become involved in your case the easier the process.
The State of Texas states that is illegal and a crime for a person to operate a motor vehicle after consuming alcohol and/or drugs to a degree that impairs their driving ability and judgment.
Penalties for Drunk Driving Include:
Loss or suspension of driver license
Fines
Jail or prison sentence
Alcohol / Drug Treatment
Alcohol / Drug Awareness Classes
The process begins from the moment you are arrested. Once you post bond, you are given a court date and free to go. Your next immediate step should be hiring a qualified criminal defense attorney. There are many complex steps that need to be taken in your defense. For more information, browse our legal tips.
Contact The Law Offices of Tad Nelson & Associates Today
Major Credit Cards Accepted – Evening, Weekend, and Off-Site Appointments Available.