DWI Defense for Chambers County, TX
Facing Prosecution for a DWI Offense in Chambers County?
Call Texas DWI Lawyer Tad Nelson for Help at 281-280-0100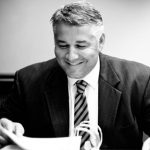 Former District Attorney Tad Nelson and former Federal Prosecutor Amber Spurlock can help you if you were arrested for DWI in Chambers County, TX.
Whether you're facing felony charges or misdemeanor drunk driving charges, we want you to know that we can and have beaten intoxicated driving charges in a number of southeast Texas jurisdictions for our clients.
The culture of the Law Offices of Tad Nelson & Associates is predicated on excellence, small town values, and winning for defendants who seek our legal team for help.
Originally from Galveston County, when you're represented by Attorney Tad Nelson, you'll know you're being represented by a neighborly Texan. Attorney Tad Nelson is Board Certified by the Texas Board of Legal Specialization.
Service Areas
Since 1992 We've Defended Individuals Accused of Serious Crimes in Texas.
Shoreacres, TX
Stowell, TX
Winnie, TX
Double Bayou, TX
Hankamer, TX
Monroe City, TX
Oak Island, TX
Seabreeze, TX
Smith Point, TX
Turtle Bayou, TX
Wallisville, TX
Chambers County Criminal Justice Resources
About Chambers County, TX
Chambers County, TX, is a small county of nearly 40,000 located 30 miles east of downtown Houston in the Galveston Bay Area. Chambers County is seated in Anahuac, TX.
If you're facing criminal charges for a drunk driving or other intoxication-related crime in Chambers County, you can expect the full resources of the Law Offices of Tad Nelson & Associates to get behind you.
Learn more about Chambers County, TX by following the Wikipedia link below. Learn More At Wikipedia
Map To The Chambers County Courthouse
Chambers County Criminal Courts & Criminal Justice Resources
Chambers County Jail Search
Do You Have Any Questions?
Don't Hesitate to Contact Our Legal Team By Phone or Contact Form
If you're interested in meeting with us at our Houston office location, the map, phone number and driving directions are below. Thank you from The Law Offices of Tad Nelson & Associates.
The Law Office of Tad Nelson & Associates • 1221 Studewood St • Houston, TX 77008
PHONE: 713-802-1631