Charged with an Open Container Violation in Houston or Galveston?
Call Attorney Tad Nelson at 281-280-0100 or 409-765-5614 to Discuss the matter.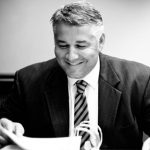 When you are charged with a DWI or an open container violation in the Houston area, your legal problems do not simply stop.
The charge may be enhanced or additional charges may be brought based on many different circumstances.
One of the most common situations that results in an additional charge is the presence of an open alcohol container in the vehicle.
When you face additional or enhanced DWI charges, you need to turn to an attorney who can handle all of your defense needs.
At The Law Offices of Tad Nelson & Associates, we are equipped to defend you against all types of DWI charges, from straightforward first offense DWI cases to complex situations such as helping people with multiple previous DWI charges involving open containers.
Firm founder Tad Nelson, a Board-Certified® criminal law attorney by the Texas Board of Legal Specialization, has more than two decades of experience serving clients throughout Texas. Today, our entire team draws on the skills and knowledge that Mr. Nelson has accumulated, and uses these tools to the benefit of our clients.
Attorneys for Open Container Cases In Texas
Having an open container in a motor vehicle is defined by Texas law as:
Knowingly possessing a can, bottle or other container holding any amount of alcohol
That is open, has been opened or has a broken seal
In the passenger area of a motor vehicle
Located on a public highway
Whether the vehicle is stopped, parked or being operated
We'll work tirelessly to help you avoid conviction or reduce any consequences of a DWI or an open container violation. We'll guide you through all stages of the process, from your initial court hearing to your administrative license revocation hearing, to the end of your case.
Don't Let A DWI, Open Container Violation Ruin Your Life
Protect your rights and arrange a free initial consultation with one of our assertive Houston, League City, Clear Lake, and Galveston defense lawyers by calling 281-280-0100 or by filling out our law firm contact form.
Houston Attorneys for Open Container Violations
The Law Offices of Tad Nelson & Associates