And How To Avoid Them
Attorney Tad Nelson Explains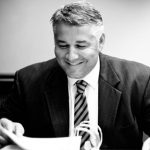 While it may be too late to avoid a DWI charge, it is not too late to avoid the common DWI mistakes people make after they've been arrested and released.
If you have recently been charged with driving while intoxicated or with being behind the wheel while under the influence of drugs – there are no good reasons to keep waiting. Hire a Houston DWI lawyer.
Don't try to handle the matter yourself.
Even if you happen to be one of those people who can talk themselves out of almost anything – everything you say, unless first discussed with your attorney, could potentially make matters worse.
Don't assume they've got you "dead to rights."
As a former assistant district attorney, Tad Nelson knows from firsthand experience that prosecutors' DWI cases are often far from airtight. Regardless of how strong you think their case against you is — hiring a lawyer for DWI offenses can still help.
Don't wait too long to hire a DWI attorney.
Once you've been charged with a DWI in Houston, you have only 15 days to challenge the automatic suspension of your license. In addition to its potential for saving your license, at least temporarily, the license suspension hearing also represents an excellent opportunity to start laying the groundwork for your criminal defense later.
Mind your P's and Q's while the case is pending.
Hiring an experienced Houston DWI defense lawyer like Tad Nelson may not do you much good if you are re-arrested or caught driving on a suspended license. Similarly, don't assume that because you've talked to a lawyer it doesn't matter if you also talk about the case with your friends or neighbors or business associates. Prosecutors can subpoena these people.
Don't leave your Facebook page public.
Prosecutors nationwide have investigators that go your social media sites and look at everything you've posted, who you're friends with, and what "Likes" you have. They also subpoena all of this information. The sooner you delete this information, and the sooner you make your data private, the better chance you will not be embarrassed in court.
Common Mistakes During DWI Related Cases
The Law Offices of Tad Nelson & Associates