Law enforcement agencies in Texas have increasingly turned to technological solutions to assist its DWI enforcement efforts. Among these, Alcohol Monitoring Devices have transformed the landscape of post-arrest procedures and probationary measures in DWI cases.
If you're arrested for drunk driving, we recommend doing whatever you can to avoid a conviction or any type of plea deal. One false reading could mean jail. If you have questions or need to talk with a lawyer, give us a call today at 713-802-1631.
What Are Alcohol Monitoring Devices?
Alcohol Monitoring Devices are designed to monitor an individual's alcohol consumption. These devices include the commonly known ignition interlock devices (IIDs) which require a driver to blow into a mouthpiece before starting their vehicle. They also include more discreet ankle monitors, which continuously check for alcohol in the wearer's sweat.
To purpose of these devices is to ensure those convicted or suspected of DWI stay sober, especially when on the road. A DWI or DUI conviction is a serious matter with long-term implications. Hence, if you accept probation, complying with sobriety requirements is paramount.
The Law and Its Nuances
Per the Texas Code of Criminal Procedure, judges can mandate the use of these devices as a condition of bond, probation, or even as part of a plea agreement.
The rationale?
Safety.
By closely monitoring DWI offenders, Texas DPS believes it can reduce alcohol-related accidents and repeat offenses.
While these devices are powerful tools to fight drunk driving, they aren't without controversy. Concerns range from their accuracy to potential infringements on the Fourth Amendment rights of those required to wear them.
Why Choose Tad Nelson & Associates?
Skill, Experience, and Results
While the law is black and white, its application is subjective. With so many variables, it's in your best interest to have experienced, skilled legal representation on your case. At Tad Nelson & Associates, we not only offer our legal acumen, but our commitment to you.
Our law firm has a stellar reputation, many 5-star Google reviews, and an unblemished record with the State Bar of Texas. Furthermore, our client-centric approach, offering 100% confidential consultations, free initial discussions, and flexible payment structures, makes a formidable legal team available to everyone.
If you're ready to talk with an experienced criminal defense attorney about your DWI case, don't hesitate to contact our law firm. We have offices in Houston, League City, and Galveston and take pride in helping people get out of trouble with the law.
We provide legal representation for all misdemeanor and felony criminal offenses in addition to federal charges. If you have any questions or if you're seeking legal representation for yourself or someone else, call us. We're at 713-802-1631.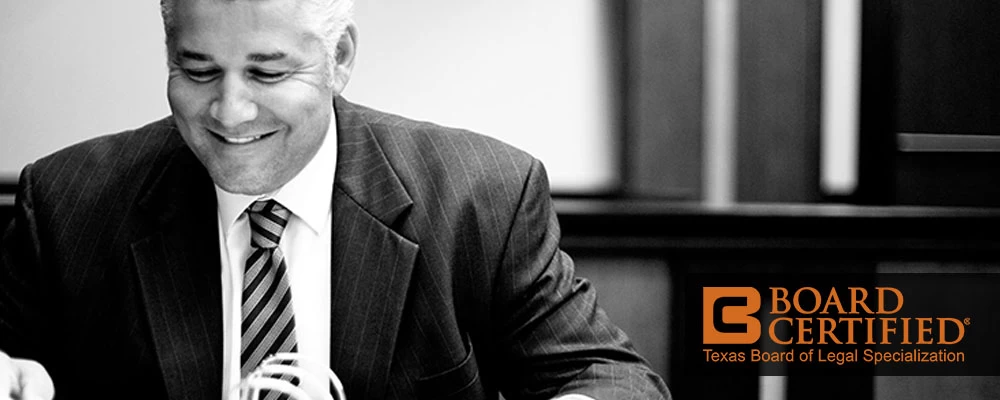 Tad Nelson is Board Certified® in Criminal Law by the Texas Board of Legal Specialization.