While some people consider using a fake ID to get into a bar or purchase alcohol a "rite of passage," it is still a crime under Texas law. Attempting to circumvent underage drinking laws by pretending to be over the age of 21 is not just dumb–it can lead to serious criminal charges that can follow you for a long time.
The Texas Alcoholic Beverage Code states that a person under the age of 21 commits the offense of "misrepresentation of age by a minor" if he or she "falsely states" or "presents any document" indicating they are at least 21 years old to someone who sells or serves alcohol. Presenting a fake ID is treated the same as actually purchasing or consuming alcohol by a minor. A first offense is generally charged as a Class C misdemeanor, punishable by a fine of up to $500.
Separately, a minor may be charged under the Texas Transportation Code for illegal possession of a "document that is deceptively similar to a driver's license or a personal identification card."
In other words, if you use a fake ID that is designed to look like a state-issued driver's license–and it does not have the disclaimer "NOT A GOVERNMENT DOCUMENT" displayed in a certain manner–you have committed a crime even if you do not attempt to purchase alcohol. Possession of a fake driver's license is also a Class C misdemeanor, and in addition to a fine, a convicted offender may be required to perform community service.
Texas Alcohol Agents On the Lookout for Fake IDs
Legally, an alcohol retailer in Texas does not have to ask anyone to show identification. But most sellers have some sort of ID policy in place to protect themselves. Under Texas law, a seller can be held legally responsible for selling or serving alcohol to someone under 21–unless the minor falsely represents their age by displaying a fake ID.
In fact, many alcohol sellers work in concert with the Texas Alcoholic Beverage Commission to help detect fake ID usage. Known as "Operation Fakeout," this program involves Commission agents performing on-site ID checks. These agents are specially trained to spot imperfections or alterations in driver's licenses and other government identification cards.
Charged With Underage Drinking in Texas?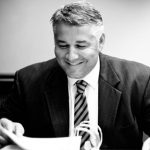 If this seems like overkill just to catch underage drinkers, keep in mind that fake IDs often play a role in much more serious criminal activities. According to the University of Texas at Austin's Center for Identify, "Terrorists depend on stolen or fake passports, and other forms of identification obtained through fraudulent means."
For example, fake IDs can help suspected terrorists avoid "no-fly" lists and gain access to secure areas. And as the Center notes, "Texas ranks number one in the nation as the claimed place of birth on fraudulent passport applications."
This is why using a fake ID is never a good idea. And if you have been accused of underage drinking or DUI, you need to take the matter seriously and speak with a qualified Texas criminal defense attorney who can guide you on what to do next. Contact the Law Offices of Tad Nelson & Associates today in Houston, League City, or Galveston if you require immediate assistance.
The Law Office of Tad Nelson & Associates
Houston • Clear Lake • Galveston • League City