Records at a local Texas university suggest that alcohol-related offenses on campus might be on the rise. The numbers have given at least one administrator pause, wondering whether alcohol abuse among college students might be a growing national issue.
The university's mid-year campus police records show that the number of driving while intoxicated offenses is already twice that of the previous year. The rate of public intoxication offenses is also outpacing the previous year.
The dean of students at that institution believes that alcohol use on college universities is a national issue. Fortunately, an infraction on campus often carries less serious penalties than a comparable offense committed on Texas' roads and highways.
Although campus police are permitted to transport a DWI offender to the local jail, the student code also permits the option of releasing an intoxicated student to the care of a responsible adult who is able to care for the intoxicated student for the evening.
A student arrested or accused of an alcohol-related crime will be held accountable to the university's student code of conduct. That process is intended to help student learn from their mistakes and make better decisions about alcohol in the future. Sanctions imposed by the student code include mandatory educational classes, community service projects, losing housing eligibility and campus driving permits, and parent notification.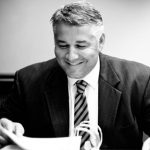 A university student DWI offender who is prosecuted outside of campus, however, will need the assistance of a Houston DWI lawyer. Although adults over the legal drinking age may not face DWI prosecution if their blood alcohol limit is under 0.08, students are a different matter.
The Texas Zero Tolerance law permits convictions of young drivers — those under the age of 21 — for even trace amounts of detectable alcohol. Students in this predicament should consult with a Houston DWI attorney to minimize the potential impact of the charges against them.
Source: hilltopviewsonline.com, "Alcohol offenses more frequent this semester," Bridget Carter, Feb. 26, 2013
Texas Law Prosecutes Underage Drinking and Driving
The Law Office of Tad Nelson & Associates