Texas, like the rest of the United States, sets the legal age for consuming or purchasing alcohol at 21. This is unusual. Most of the world allows teenagers to drink at ages 18 or 19. Some European countries even allow 16-year-olds to consume alcohol legally.
Many Texas parents no doubt feel the 21 drinking age is too strict. They know their kids can handle an occasional beer or glass of wine. And wouldn't it be better to let teenagers drink at home, under adult supervision, than have them sneak into a bar with a fake ID?
Parents May Be Criminally, Civilly Liable for "Alcohol Parties"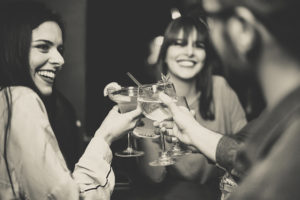 Under the Texas Alcoholic Beverage Code, it's against the law for anyone under the age of 21 to purchase or consume alcohol.
Anyone caught underage drinking may be charged with a Class C misdemeanor, which carries a possible fine of $500 and suspension of the offender's driver's license for up to 180 days (even if there was no drunk driving involved).
If the minor is over 17 years of age, there is also a possible jail sentence of no more than 180 days.
However, it is an affirmative defense to underage drinking if the minor receives and consumes alcohol under the direct supervision of a parent. The alcohol must be "consumed in the visible presence of the minor's adult parent, guardian, or spouse." A minor may also "possess" but not consume alcohol in the course of certain types of employment.
Texas only allows you to give your own child alcohol. Under no circumstances may you furnish alcohol to any other minor, even if you have permission from that child's parents.
In other words, hosting an "alcohol party" at your home for your teenager daughter's friends is strictly against the law. If convicted, you could face up to a year in jail, a fine of $4,000, and suspension of your own driver's license for up to 180 days.
Also keep in mind, if you do furnish alcohol to any minors, including your own children, you can be held civilly liable in Texas for any damage they cause as the result of intoxication. For example, if a minor drinks on your property and later gets into a car accident that injures a third party, you may be sued for damages.
Need Help with an Alcohol Related Charge?
Don't hesitate to call us. 713-802-1631.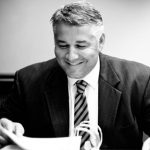 Giving your 19-year-old a glass of wine with dinner probably will not lead to criminal charges. But you have to understand that Texas takes underage drinking very seriously. Your child may be putting his or her future at risk by having even one drink–especially if they then get behind the wheel.
If your child is facing an underage drinking or DUI charge, you need to speak with an experienced Houston DWI attorney who can stand up for your family's legal rights. Contact the Law Offices of Tad Nelson & Associates today at 713-802-1631 or 409-765-5614 if you need immediate legal help.
Our law firm offers excellent legal representation, 100% free consultations, and the experience of Board Certified® Texas criminal-law attorney Tad Nelson.
The Law Office of Tad Nelson & Associates
Houston • Clear Lake • Galveston • League City