There is still some confusion regarding the scope of Texas open container laws. Some people believe that it is illegal to have an open container of alcohol in any public place, such as a local park or while walking down the street. In reality, this will depend on where you live.
As far as Texas state law is concerned, the ban on open containers only applies to vehicles that are located on a public highway. The state does not, however, prohibit the possession or consumption of alcohol in public places.
That said, many Texas municipalities do enforce such restrictions. Through the use of local ordinances, a municipality can ban open containers in certain designated areas, typically those near a city's "central business district." But in recent months, some municipalities have reconsidered their restrictions in light of both the ongoing COVID-19 pandemic and concerns such ordinances have been used to further systemic racism in the criminal justice system.
Austin Removes Three Areas from Liquor Ban
Citing Concerns Over Racism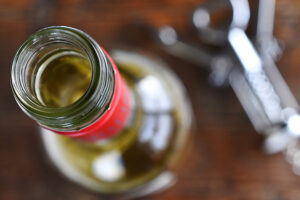 For example, the Austin City Council recently voted to rescind a 30-year-old bank on public drinking in three specific areas of the city.
According to KVUE-TV, councilors acted "in response to recent calls to undo systemic racism across the nation," as the three designated areas "have been in place have been historically inhabited by low-income individuals in Black, Hispanic and other non-white populations."
According to a report prepared for the Council by Austin assistant city manager Ray Arellano, about 48 percent of citations under the local ban were issued to non-white individuals in 2015, which saw a total of 571 cases. At the same time, enforcement seems to have curtailed sharply in the past few years, with only 6 citations issued in 2019. The report further emphasized that the original public consumption bans were likely adopted to "reduce alcohol consumption and the associated issues" it brings, such as potential increases in crime.
Accused of an Open Container Violation?
Contact a Houston DWI Defense Lawyer Today!
Again, it is important to distinguish between these sorts of local restrictions on the public consumption of alcohol and the statewide ban on possession of open containers in motor vehicles. The City of Austin's action with respect to the former has no effect on the latter. So even if you live in a municipality that does not have its own public consumption restrictions, you still must obey the open container laws.
And these laws are quite strict. They apply even when a vehicle is parked on the side of the street or not otherwise moving. They also apply to all occupants of a vehicle. So even if a passenger has an open container, they can still be cited. The only common exception to this rule are individuals who are riding in a bus, taxi, or limo, or who remain within the living quarters portion of a motor home or recreational vehicle.
If you have additional questions about Texas open container laws–or if you have been cited and wish to contest the charge–contact the experienced criminal defense attorneys at the Law Offices of Tad Nelson & Associates today. We serve clients in Galveston, Houston, and League City.
CLICK OR PRESS HERE TO SEND US A CONTACT FORM
Houston • Galveston • Clear Lake • League City