Texas law enforcement agencies work aggressively to stop drunk driving, and to that end the State of Texas has an "open container" law that makes it a crime to have an opened alcoholic beverage inside a motor vehicle. But will the state go so far as to criminally charge you if the vehicle is parked?
The answer is "yes." You can face criminal charges for drinking an alcoholic beverage even in a parked vehicle, so long as you are on a Texas public roadway. Our DWI attorney has defended many people from these open container violations and hopes the public will realize the risk involved in drinking inside a vehicle. Contact our law firm if you are facing alcohol-related criminal charges.
Are You on a Public Roadway?
Texas Penal Code Section 49.031 is the relevant open container law. It states that it's illegal to knowingly possess an opened container in a motor vehicle that is on the public highway, even if the vehicle is not being operated or is parked.
So, yes, you can face Class C misdemeanor charges in Texas. As a penalty, you would face a maximum $500 fine and no jail time. But you would have a criminal record.
The key piece, however, is whether you are on the public highway at the time. The law defines "public highway" to include the entire width of any public road, highway, street, interstate, or publicly maintained way, as well as the immediately adjacent area. If any part of the road is open for the public to drive on, then it is a public road under the law.
However, it's not illegal to sit in a parked car in your driveway and enjoy a beverage. You might not face criminal charges either for enjoying a beverage in a parked car in a field, provided there isn't a public road on that field.
You Can Face Other Criminal Charges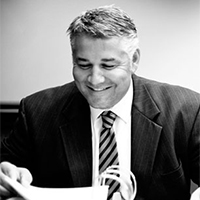 A Class C misdemeanor might not seem like a big deal, but you might face even more serious charges, depending on the surrounding circumstances.
If someone under 21 is in the car with you, for example, you could face charges for furnishing alcohol to a minor.
Under Section 106.06 of the Texas Alcohol and Beverage Code, that's a Class A misdemeanor. You might be charged even if you negligently left a bottle around and they gained access to it.
A Class A misdemeanor will have much more serious consequences, including possibly a year in jail and a $4,000 fine.
And these are the punishments if you have no criminal history. Prior misdemeanor or felony convictions could bump up your charges so that you spend even more time in prison. Indeed, Texas makes things hard for habitual offenders.
Give Us a Call to Start Your Defense
Tad Nelson is the DWI lawyer to have by your side whenever you face an alcohol-related criminal charge, whether an open container violation or DWI. If you help, legal representation or legal advice, contact our law firm so we can begin analyzing which defenses are the strongest to raise on your behalf.
To reach The Law Offices of Tad Nelson & Associates, call us at 713-802-1631.