Texas readers may know that the penalties for driving while intoxicated might be more severe based on a number of factors.
For example, if an alcohol-related accident results in injury or death, a drunk driver may face potential manslaughter or felony assault charges. If the DWI injury was to a police officer or firefighter, the intoxication assault charge may be increased to a second degree felony. In addition, repeat offenders may also face more severe consequences.
Today's DWI offender may have to defend against all of the above factors. A 42-year-old North Texas man is charged with a pedestrian accident involving a deputy police officer. The patrol deputy had been directing traffic near U.S. Highway 82. The man allegedly struck the officer and then fled the scene. Unfortunately, the officer sustained fatal injuries.
After arresting the man, authorities discovered that he had two other DWI convictions to his criminal record. In fact, at the time of the accident, the man was on release from a $10,000 bond relating to yet another arrest. Authorities have not released the results of the man's breath or blood tests.
The man now faces several felony charges, including intoxication manslaughter of a police officer. If convicted, that second degree felony may result in a prison sentence of between two and 20 years in prison. Additional penalties may include a fine up to $10,000 and possible community supervision upon release. Due to his prior DWI convictions, the man may need to enlist an experienced DWI defense attorney to attempt to limit his background overly prejudicing the jury.
Source: kvue.com, "DWI suspect charged with murder in death of Texas deputy," April 22, 2013
The Law Office of Tad Nelson & Associates
Houston • Clear Lake • Galveston • League City
Facing multiple drunk driving charges or suspected in a hit & run accident?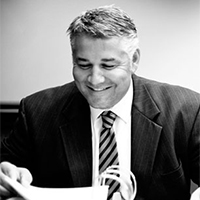 The Law Offices of Tad Nelson & Associates is here to help.
With nearly 30 years of experience, our team of experienced DWI attorneys is dedicated to protecting your rights and fighting for the best possible outcome. We have offices in Houston, Galveston, Clear Lake, and League City, and our lead attorney, Tad Nelson is Board Certified by the Texas Board of Legal Specialization.
A DWI conviction in Texas can have serious consequences, including jail time, fines, and a criminal record. Don't take any chances with your future, contact us today for a free case evaluation and to receive expert legal representation. Call us now to speak with our team.