Last summer, two vacationing Texas boys were killed by a drunk driver who drove his pickup truck over their tent in a North Dakota campground. Recently, the surviving parents spoke out, urging the state's lawmakers to pass tougher laws against driving while intoxicated. The parents' visit coincided with the state's Law Enforcement Day, a day designated for honoring enforcement officials.
The parents' wish may come true: Several bills aimed at increasing the penalties for drunk driving are expected to be introduced this year in the state's Legislature. For example, one bill would establish a mandatory minimum jail sentence of four days and a $750 fine for a first-time DWI offender.
The boys' father was also sleeping in the tent but escaped fatal injuries. He alleges that everyone inside the tent was sleeping when the drunk driver lost control of his speeding pickup on a gravel road, ran over their tent and crashed into a tree. The man is awaiting felony charges of manslaughter and reckless endangerment.
In this case, the man will be tried in the state where the DWI offense occurred. If it had occurred in Texas, however, he would potentially face charges of intoxicated assault and manslaughter.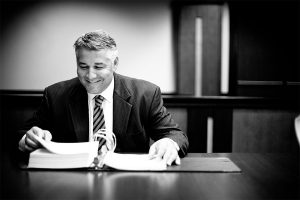 Under Texas law, an intoxicated assault occurs when a person is guilty of DWI and also causes serious bodily injury to another individual.
If the injuries caused to the DWI victim are fatal, then the DWI offender will likely be charged with intoxicated manslaughter — a third degree felony.
Under either scenario, a criminal defendant will have to prepare a defense against prosecutorial evidence that will likely be emotionally charged and influential upon a jury.
However, defenses may be available. An experienced criminal defense attorney will know the best strategy for obtaining a fair outcome.
Source: "TX parents lobby for tougher DUI laws in ND," Jan. 15, 2013
The Law Office of Tad Nelson & Associates
Houston • Clear Lake • Galveston • League City