Texas authorities recently arrested state Representative Naomi Gonzalez for allegedly driving while intoxicated.
Officials were called to the scene because of a car accident: Gonzalez reportedly rear-ended a car at 2 a.m. in downtown Austin.
The crash apparently had enough impact to also push the rear-ended car into a bicyclist. Fortunately, none of the victims sustained life-threatening injuries, although both Gonzalez and the bicyclist were treated at the local hospital.
Enforcement officials booked Gonzalez into the local jail and charged her with DWI. They also took a blood draw, and the results indicated a blood alcohol level of more than twice the legal limit. Gonzales was released on a $5,000 bond several hours later.
In recent posts we've discussed various issues that may arise when blood warrants are requested by Texas enforcement officials during DWI arrests. This post is a good example of how an alleged alcohol-related motor vehicle accident can affect that procedure.
For starters, Texas law does contemplate a scenario where authorities may obtain a blood sample from a suspected DWI offender — even in the absence of consent or a warrant.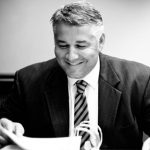 Specifically, in an accident where a victim was injured and required transportation to the hospital, the Transportation Code authorizes police to require a blood sample. Other warrant exceptions may include where a DWI suspect is arrested with a child passenger, or where authorities possess reliable information that the driver may have two or more prior DWI convictions.
In this case, the media has not mentioned a warrant for Gonzalez's blood draw. It's possible that the police relied on the warrant exception contained in the Transportation Code. If any legal challenges to the evidence are available, an experienced DWI attorney may be able to prevent prosecutors from using it in court.
Source: El Paso Democrat Naomi Gonzalez charged with DWI
The Law Office of Tad Nelson & Associates
Houston • Clear Lake • Galveston • League City