Texas country music fans may have heard that singer Randy Travis recently pleaded guilty to a charge of driving while intoxicated. The arrest occurred last summer near Dallas. According to reports, the 53-year-old singer veered off a road and struck several construction zone barricades.
The terms of the sentence include a 180-day suspended jail sentence, 24 months of probation, and a $2,000 fine. In addition, Travis also must spend at least 30 days at an alcohol treatment facility.
Although some Texas readers may regard Travis' sentence as severe, keep in mind that the singer's alleged blood alcohol limit was 0.21 — more than twice the legal limit of 0.08 under Texas law.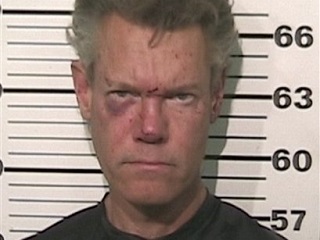 In a recent post, we discussed the increasing severity of sentences given to repeat DWI offenders. Some safety advocates are lobbying lawmakers to pass laws that impose enhanced penalties for anyone charged with a DWI with a BAC level of 0.15 or higher.
In this case, some authorities believe that Travis could have received as much as two years in jail and been fined as much as $4,000. It's unclear whether that estimate relates to a prior offense or the severity of Travis' BAC. Typically, a $4,000 fine is imposed for a second offense DWI, with up to one year in jail.
Even for a first-time DWI offender, however, the penalties are severe if convicted. An experienced DWI defense lawyer can advise defendants of all potential avenues for mitigating a conviction.
For example, community supervision, or probation, is one such option. Although probation requirements, like routine check-ins with a probation officer, must be strictly followed — and can result in imprisonment if violated — probation generally affords a better quality of life than time in jail.
If you've ever find yourself facing a DWI charge in a Texas courtroom, the attorneys at the Houston based Law Offices of Tad Nelson and Associates will be ready to defend you in the court of law.
Source: kwtx.com, "Randy Travis Pleads Guilty To Texas DWI Charge," Jan. 31, 2013
Need top-notch legal representation for your DWI case?
Look no further than Attorneys Tad A. Nelson and Amber Spurlock. With multiple office locations and over 30 years of experience, Tad A. Nelson and Amber Spurlock are equipped to defend clients throughout the region. Our attorneys are Board Certified by the Texas Board of Legal Specialization and have the experience to help you navigate the legal system.
Contact us today to schedule a free consultation by calling 713-802-1631 or by filling out our law firm contact form.
The Law Office of Tad Nelson & Associates
Houston • Clear Lake • Galveston • League City