In a recent post, we discussed the exigent circumstances exception for warrantless blood-alcohol testing currently being considered by the U.S. Supreme Court. Until the law changes, however, Texas readers may appreciate knowing the current requirements of state law — as well as potential consequences for withholding consent to a DWI blood test.
The Right To Refuse Sobriety Testing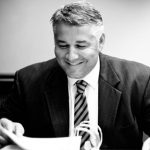 First and foremost, a person suspected of drunk driving in Texas has the right to refuse a breath or blood test. However, there are consequences to exercising that right, due to Texas' implied consent law.
The state's implied consent law provides that any driver who has been lawfully arrested for DWI is deemed to have given implied consent to blood or breath testing.
Understanding "Implied Consent"
The wording in the law is deliberate. Implied consent can be negated by a driver's express refusal. In addition, a DWI arrest must have been lawful, meaning that the DWI arresting officer had probable cause to believe that an individual was driving under the influence.
A driver arrested for DWI may dispute whether there was probable cause for the arrest. However, that issue will likely be decided at trial, rather than at the time of the arrest. Furthermore, it is a crime for a driver to ignore any lawful order of a police officer, so a driver should take care to maintain orderly conduct during the duration of the arrest and any questioning by the police officer.
A driver may also refuse consent to a breath or blood DWI test, but that refusal comes at the price of a suspended license for at least 180 days, in most cases. The refusal can also be used as evidence against the driver in any DWI case in court.
At the time of refusal, the officer will have the driver sign a statement acknowledging that he or she was warned of the consequences of refusal, asked to take a test, and refused. Then the officer will take the driver's license. There is an appeal process for the suspension, but it may be an uphill battle proving that an officer did not have a reasonable belief of driving under the influence.
Finally, in spite of a driver's refusal, police may also be able to obtain a search warrant from a judge in certain circumstances, in order to conduct the test.
Source: kten.com, "U.S. Supreme Court Weighs in on Warrantless DUI Blood Tests," Jan. 14, 2013
The Law Office of Tad Nelson & Associates
Houston • Clear Lake • Galveston • League City