Committing a traffic violation, such as running a red light, might create a presumption in the minds of many jurors. When that behavior is attributable to drunk driving, it may be hard for jurors to avoid predetermining the guilt of the accused. That risk of potential bias may be even greater when the alcohol-related car accident resulted in the death of another driver.
Unfortunately, a Texas man faces this very predicament.
The 22-year-old was implicated in a traffic light violation that caused a crash in the greater Houston on a recent Sunday morning, around 3 a.m. According to reports, the man ran a red light and struck the driver's side door of a pickup truck. Unfortunately, the victim of that collision was a Harris County Sheriff's deputy. The deputy sustained fatal injuries.
The man was arrested for intoxication manslaughter. Under Texas law, a conviction for that felony offense can be up to 20 years in prison, a fine up to $10,000, and suspension of a driver's license for up to two years.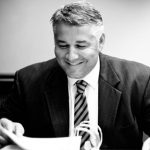 When a DWI offender causes a fatal motor vehicle accident, it may be hard for prosecutors to remember to afford the accused his or her procedural due process.
However, every criminal defendant is entitled to a fair trial.
In this case, the police stated that evidence at the scene indicated that the other driver was intoxicated.
However, a Houston DWI defense lawyer might argue for more specificity. For example, perhaps fatigue, rather than alcohol, was the primary cause of the traffic violation. In fact, with a breath or blood test, the man's blood alcohol level may even have been within legal limits.
Source: chron.com, "Harris County sheriff's deputy killed by drunken driver," Erin Mulvaney and Jayme Fraser, May 19, 2013
The Law Office of Tad Nelson & Associates
Houston • Clear Lake • Galveston • League City
Are you or a loved one facing DWI or intoxication manslaughter charges in Houston?
Trust the Law Offices of Tad Nelson & Associates to provide effective legal representation. With over 28 years of experience and offices in Houston, Galveston, and Clear Lake, our team is dedicated to protecting your rights and fighting for the best possible outcome. Contact us today for a free case evaluation and experience top-notch legal representation."