After a DWI conviction, you'll probably be eager to move on with your life. One common question we're often asked is how long a DWI will stay on your record. The answer is not comforting: Forever.
In most situations, a DWI will be a permanent part of your history and driving record. If you apply for a job, then you can expect anyone pulling a background check to see your conviction. There are some exceptions, but it's vital to work with a DWI lawyer if you're arrested so that you can hopefully avoid a conviction in the first place.
DWI Convictions Do Not "Fall Off" Your Record
A DWI conviction will have an immediate impact. In addition to criminal penalties, such as jail or probation, you'll have a permanent criminal record. Furthermore, you can expect your insurance costs to increase substantially. Over time, the DWI will play less of a role in how insurers set premiums, but you'll have to wait a while for the effect to lessen.
Anyone taking a peek at your criminal history will see a DWI conviction, no matter how old. There's a common misconception that convictions "fall off" records after 7 or 10 years. That might be true of bankruptcies, but it's not true of DWI convictions.
You Might Get Your Conviction Sealed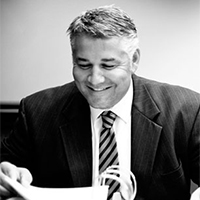 In Texas, people with convictions for certain crimes can petition a court to seal their criminal records.
This is called seeking an order of nondisclosure.
Once a record is sealed, no private citizen will be able to see it. The record isn't destroyed, and some government officials will still have access to it. But the public will not.
Texas recently changed its law and made nondisclosure available to more people, including some people convicted of DWI.
In order to qualify, you'll need to meet the following conditions:
This was your first and only DWI conviction
Your blood alcohol content was not too high (must be under 0.15%)
Your DWI didn't cause an accident
You completed your sentence
You paid all fines, restitution, and other court-imposed costs
You have not been convicted of another criminal offense or placed in deferred adjudication (apart from minor traffic offenses)
You have completed the waiting period, which for some people could be 5 years
Contact Our Law Firm for Assistance
If you think you qualify to seal your records, call Tad Nelson today. Our firm can analyze the facts to determine whether you are eligible.
And if you have just been arrested for DWI, please call us immediately. You can avoid the headache of seeking an order of nondisclosure by beating the charges and keeping your record clean. If you can get the charges dismissed or win an acquittal, you can honestly answer that you have never been convicted of a crime.
Need Help Sealing Criminal Records?
Contact Our Experienced DWI Attorneys
A DWI arrest shouldn't result in a life sentence. We have the skills you'll need on your side in the fight for your freedom. If you've already been convicted, we can discuss your options to get the records of your DWI conviction sealed.
Call our law firm today at 713-802-1631 for a free consultation.