There is a common misconception that a police officer is always legally required to advise you of your constitutional rights before asking you questions. That is not exactly true. What the courts have actually said is that when a person has been arrested, or is otherwise "in custody," they must be advised of their Fifth and Sixth Amendment rights to remain silent or speak with an attorney. But prior to such "custodial interrogation," no such warning is required.
Court To Uphold DWI Manslaughter Conviction
Holds Defendant Was Not "In Custody" When Making Pre-Arrest Statements to Police
Importance of Custodial Interrogation in DWI Scenarios
The distinction between custodian and non-custodial interrogation is especially critical when talking about a DWI accident scenario. During the time that police are investigating an accident, but before they make an arrest, a driver may not be advised of their constitutional rights. But anything that driver says to police can still be used against them in court.
The Case of Fajardo v. State of Texas
Take this recent decision from the Texas Fourth District Court of Appeals, Fajardo v. State. This case arose from a fatal car accident. The defendant was driving his truck well over the posted speed limit and collided with a van. The driver of the van died as a result of her injuries.
The Accident and Police Questioning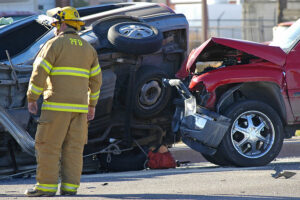 The police officer who took charge at the scene started asking the defendant questions, including his name and birthdate. During this questioning, the defendant admitted that he had had "a few drinks." The officer then called in a DWI team to investigate further.
The Defendant's Admission of Drinking
A second officer then questioned the defendant. The defendant said he would not answer any further questions "without my lawyer helping me." The officer told the defendant he was not under arrest. The officer then continued to question the defendant, who again admitted to drinking before driving.
The Defendant's Conviction and Appeal
The defendant was subsequently charged, tried, and convicted of intoxication manslaughter. On appeal, the defendant argued that his pre-arrest statements to police should have been suppressed as he was never advised of his rights. The appeals court rejected this argument and affirmed the defendant's conviction.
The appeals court noted that an officer "asking routine or reasonable questions related to the investigation does not establish custody or interrogation," and therefore does not need to advise the subject of their constitutional rights.
And even if the subject asks to speak with his attorney, the officer is "not required to then stop asking questions," unless the subject is arrested or otherwise placed in a custodial interrogation situation. Similarly, the defendant's right to counsel "attaches only upon or after the filing of a complaint and information against a DWI arrestee."
In this case, the appeals court said the defendant "was not in custody" when he initially spoke with the officers. He was not "physically detained" and the officers "exhibited a calm demeanor and conversational tone of voice." Under the circumstances, his statements were wholly voluntary and the officers did not violate his rights.
Arrested for a DWI Accident in Houston?
Speak with DUI Attorney Today!
Anytime police officers question you following an accident, you should assume that you are a target of a potential criminal investigation. You should never volunteer any information that you would not want used against you in court.
If you need legal advice or representation from a qualified Houston criminal defense attorney, contact the Law Offices of Tad Nelson & Associates right away.