If you or a loved one wound up taking the life of another person in an automobile collision, you will probable be charged with an offense known as "intoxication manslaughter." The Texas legislature created a special category of homicide applying exclusively to when an intoxicated driver kills another person in a collision. This type of homicide is unique to Texas. In fact, Texas is the only state that charges people with "intoxication manslaughter."
Murder vs. Manslaughter
Of the two, murder is the more serious offense, while manslaughter is considered "less serious" (though it's still an extremely serious offense that can carry penitentiary time, fines, etc.). The primary distinction between murder and manslaughter is that manslaughter lacks the intent of someone who murders another person. Manslaughter indicates that the death did not include malice, malicious intent, or premeditation.
When Does Someone Get Charged with Intoxication Manslaughter?
Police usually charge someone with intoxication manslaughter when they have evidence indicating that a person was driving a vehicle while intoxicated and killed a person, whether from a collision with another vehicle, hitting a pedestrian, etc.
Here is the exact language from the Texas Penal Code § 49.08. If you or a loved one is charged with intoxication manslaughter, it means that a prosecutor must establish the following elements of the crime to convict you:
A person commits an offense if the person:
operates a motor vehicle in a public place, operates an aircraft, a watercraft, or an amusement ride, or assembles a mobile amusement ride; and
is intoxicated and by reason of that intoxication causes the death of another by accident or mistake.
An offense under this section is a felony of the second degree.
What If You're Convicted of Intoxication Manslaughter?
In Texas, intoxication manslaughter is categorized as a second-degree felony. This means you may be required to serve between two and 20 years in prison. Additionally, Texas has mandatory minimums meaning that if the jury decides that your car was used as a deadly weapon you may be required to serve half of your sentence before possibility of parole.
Along with jail time, Texas levies a fine of up to $10,000. You will also have to serve at least 240 hours of community service, although community service hours can be increased to up to 800 hours.
Talk to Houston DWI Lawyer Tad Nelson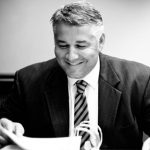 If you or a loved one is charged with intoxication manslaughter, you need to reach out to an experienced Galveston, Texas criminal defense lawyer right away to determine your legal rights and begin preparing your defense.
A possible defense is involuntary intoxication. Keep in mind, intoxication manslaughter charges apply when a person became voluntarily intoxicated and decided to operate a vehicle, boat, airplane, amusement park ride, etc. which resulted in the death of another. This mean that if you or a loved one possess evidence that you were given a drug or other substance unknowingly and became intoxicated, you can use that as a defense to an intoxication manslaughter charge.
If you need help in your case, reach out to Houston DWI lawyers Tad Nelson and/or attorney Amber Spurlock for immediate help.
Only in Texas: Intoxication Manslaughter
The Law Office of Tad Nelson & Associates
Houston • Clear Lake • Galveston • League City