Fatal traffic accidents occur every day in the United States. Many of these accidents are the result of negligence or driver error. Some are the result of a driver who is impaired due to the use of alcohol or drugs. In Texas, these cases can be prosecuted as intoxication manslaughter.
Prosecutors Fail to Prove Single Xanax Pill Led to Fatal Accident
Just because prosecutors believe impaired driving led to someone's death, however, that does not mean the evidence proves it beyond a reasonable doubt. For example, a jury in Edinburg, Texas, recently acquitted a defendant charged with the intoxication manslaughter of three people who died in a 2018 accident.
The accident itself occurred just before 9:30 p.m. on August 9, 2018. The defendant was driving his vehicle when it was involved in a head-on collision with a second vehicle carrying a woman, her son, and her mother-in-law. All three died as a result of their crash injuries. A fourth woman also suffered "serious bodily injury."
Plea deal offered for 70 years in prison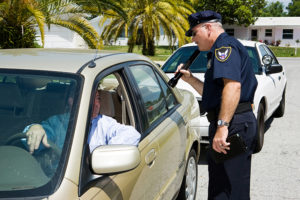 According to the Monitor, a newspaper covering Star and Hidalgo counties, prosecutors offered the defendant a plea deal prior to trial that "would have sent him away for 70 years."
More precisely, the agreement would have had the defendant accept 20 years in prison for each of the deceased victims, and another 10 years for the seriously injured woman. The Monitor said the defendant rejected this offer on the advice of his criminal defense lawyers.
Trial focused on anti-anxiety meds, not alcohol
The trial centered not on alcohol, but on anti-anxiety medication. The 18-year-old defendant told police that he had taken a "single Xanax" on the day of the accident "to calm himself before a date with a girl." The defendant said he had not been drinking at all that day, and merely "fell asleep at the wheel after staying awake for 36 hours," according to the Monitor.
Prosecutors, however, told jurors that the defendant did not have a prescription for Xanax. He bought the pills "off a street dealer he knew for $3." And while the levels of Xanax in the defendant's system were within "therapeutic guidelines," prosecutors insisted that did not matter since he did not have a prescription in the first place.
In their own arguments, the defendant's attorneys said there was an absence of any evidence their client was intoxicated due to Xanax. They also challenged the legality of statements the defendant made to police after the accident.
Police questioned the defendant while he was still recovering from post-accident surgery and "had a tube in his nose," the *Monitor" noted. In addition, the defense said both the defendant and the victims were driving in "salvage vehicles" that were not equipped with airbags, which likely contributed to the fatalities in the accident.
Speak with a Houston Intoxication Manslaughter Defense Lawyer Today
Even when prosecutors believe alcohol or drug use may have contributed to a fatal accident, they still need to prove intoxication manslaughter "beyond a reasonable doubt." Nobody should face 70 years in prison based on insufficient evidence.
If you were charged with a crime in connection with a possible DWI accident and need legal representation, contact the Law Offices of Tad Nelson & Associates in Houston, Galveston, or League City today.