When you're facing a criminal charge in Texas, it can be one of the most stressful moments in your life. This is especially true for individuals facing criminal charges for a felony offense or for the first time.
Suddenly, you're thrust into a world of courtrooms, judges, and legal jargon that can be hard to understand. As your defense lawyer, it's my job to guide you through this process. My main objective is to pursue the best possible outcome for your situation.
Depending on the details of your case, one of the most significant parts of the process could be plea bargaining. At Tad Nelson & Associates, we don't encourage nor force our clients to enter plea negotiations unless the situation calls for it. Let's review plea bargaining to help you become familiar with the process.
The Basics of Plea Bargaining
First things first, what's plea bargaining?
It's a legal maneuver where a defendant (that's you) pleads guilty to a lesser charge to avoid the risk of being convicted on more serious charges.
Sometimes, you only need to admit to certain facts of the case to get your charges reduced.
In other cases, you'll offer a guilty plea in exchange for a lighter sentence.
Sounds simple, right?
Well, it isn't always. It's a strategic move. Like any strategy, it requires careful consideration and experienced guidance. That's where I come in.
Mr. Nelson & Plea Deals
Your Criminal Defense Lawyer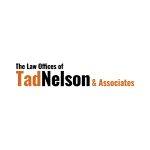 I'm Tad Nelson, a Board Certified® Texas Criminal Law Attorney. As your criminal defense lawyer, my role in plea bargaining is multifaceted. I'm your negotiator, advisor, and advocate – rolled into one.
But let's break this down a little more.
Negotiating the Plea
Plea bargaining is fundamentally a negotiation between the defense and the state. This isn't just any negotiation, but one that can impact the rest of your life. It's a high-stakes process. If you decide to take this route or if it seems the most sensible route to take, it's crucial to have an experienced negotiator on your side.
If you're retaining the Law Offices of Tad Nelson & Associates, I'll be there. I won't waste any time going toe-to-toe with the prosecution on your behalf. Without question, we'll be focused on ensuring that our efforts appeal to your best interests.
Advising You on Your Options
While plea negotiations happen between your lawyer and the prosecution, the decision to accept a plea deal ultimately lies with you.
As your defense attorney, I will give you the same advice I'd give one of my family members. I'll explain the pros, cons, potential outcomes, and consequences of each option. But remember, the decision is always yours.
Advocating For Your Best Interests
If we're in a situation where it makes sense to pursue a plea agreement, I'll fight for a plea bargain that reduces your charges, minimizes potential penalties, and works towards preserving your future.
If a plea deal isn't in your best interests, I won't hesitate to advise against it. If this happens, I'll prepare a solid defense strategy and get us prepared for trial.
Your best interests are my priority, always.
The Ins and Outs of Plea Bargaining
The art of plea bargaining might seem like a straightforward process, but it's not. It involves a delicate dance of negotiation, strategic advice, and effective advocacy.
Why Plea Bargains Happen
Plea bargains are common in the criminal justice system for several reasons. For one, they help clear crowded court dockets and save resources.
If you've been paying attention to the news, the Harris County jail is overflowing with inmates. One thing we know about these modern prosecutors is that they've become lenient and subject to accepting almost any offer thrown their way.
From your perspective, a plea deal can often mean reduced charges or penalties, and sometimes, they're simply the best strategic move. In some cases, the state may make or take an offer that results in your case being dismissed on deferred adjudication.
Negotiating a Plea Deal
The negotiation process begins after examining the prosecution's case and identifying any potential weaknesses. We'll then use these weaknesses as leverage in our negotiations.
Remember, the prosecution wants to secure a conviction. If there's a risk their case could falter at trial, they might be more inclined to offer a favorable plea deal.
Considerations before Accepting a Plea Deal
Several factors should be weighed before deciding to accept a plea deal.
These factors include the strength of the prosecution's case, the potential sentence if convicted at trial versus the plea deal, and how a guilty plea might affect your future. As your defense lawyer, I'll ensure that you're fully informed about your best options before you make any decision.
You're A Unique Person
We Tailor Defense Strategies to Your Needs
Every person is different. Every case is different. Every case is a person's life.
Some of our clients will benefit from a plea agreement, while others are better off going to trial. The key is for us to do what's best for your specific needs with respect to the circumstances. Whether we're taking the plea route or going on a trial docket, I'm committed to providing you with the best legal representation possible.
Attorney Tad Nelson
Board Certified® & Highly Seasoned
I'm Tad Nelson. I've practiced law in the Greater Houston area since 1991. I'm Board Certified® in Criminal Law by the Texas Board of Legal Specialization. I'm also an ACS/CHAL Lawyer-Scientist. Few criminal defense lawyers in Houston are better qualified to represent you than me. Furthermore, I have an excellent track record of success for my clients.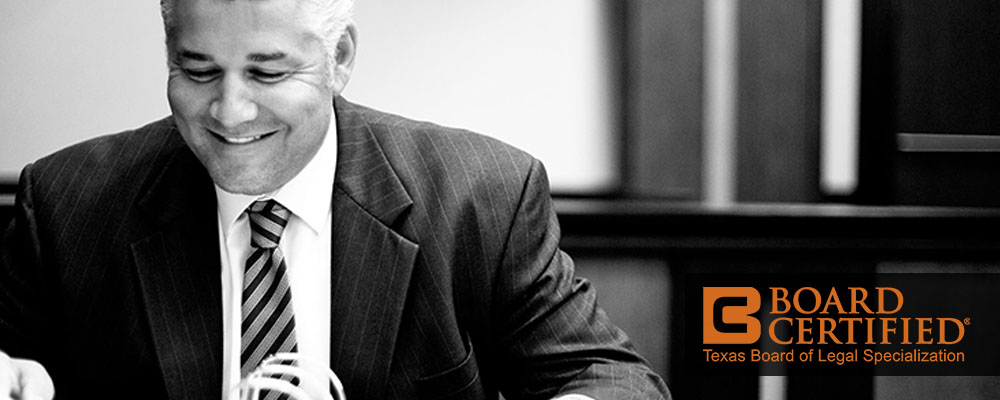 As your defense lawyer, it's my job to guide you through this process and fight for your best interests. Plea bargaining is one tool in our arsenal. Whether it's the right tool for your situation is something we'll discuss together.
To us, you're not just a number in the system but a person whose life and future matter.

Schedule Your Consultation Today!
The Law Offices of Tad Nelson & Associates operates law office locations in Houston, Galveston, and League City. If you have any questions or would like to discuss a sensitive matter with an experienced criminal defense lawyer, contact us today.
Ask for Attorney Tad Nelson or Attorney Amber Spurlock. We provide 100% free consultations, affordable legal fees, reasonable payment options, and unstoppable legal representation.
To get started, give us a call at 713-802-1631 or fill out & submit our attorney consultation form.